A Further Look | Jan 19, 2021
Are You Ready for Another Roaring Twenties?
David B. Root, Jr.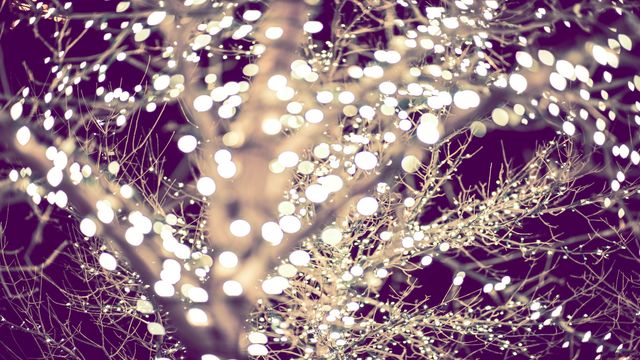 The 1920s are known as a legendary decade of glittering excess and technological revolution. After surviving World War I and a pandemic in 1918-19, Americans were ready to let loose. It brought a time of innovation and social exploration that stands out even today.
A pioneering new technology - radio - would profoundly alter the daily habits of Americans. After KDKA radio broadcast election returns from East Pittsburgh on November 2, 1920, the radio craze took off. In 1922, sales of radio sets, parts and accessories amounted to about $60 million. By 1929, the figure was $842 million (roughly $11 billion today)
In 1927, former airmail pilot Charles Lindbergh completed his legendary trip and became an international hero. Today, pace-setters like Elon Musk are trailblazing through new territory in powering vehicles, and new titans of industry are supercharging our existing digital through emerging 5G technology. And just as the 1920s helped move beyond the prohibition of alcohol, we see the emergence of a formerly outlawed substance in cannabis, which could not only unleash medical benefits, but more prosperity through taxation and the creation of new businesses.
It's now 2021 and we have had our own pandemic to deal with. Many are left exhausted by the struggle, and the news of the day has become more than a distraction. But now we have a vaccine, and we can't afford to miss out on the opportunities that are materializing.
We are creating futuristic technology and new heroes for the new Roaring '20s. The world of digital is allowing everyone to work faster and create extraordinary opportunities in entertainment and lifestyle far beyond the inventions of the internet and cell phones at the end of the Twentieth Century.
Another catalyst is the international arms race that exists for the securing of raw materials that will fuel this new technology. Rare earth minerals will be in demand like never before, and visionaries like Musk are even exploring outer space for new sources of these minerals via the SpaceX program. They will make possible extraordinary gains in the world of semi-conductors, microchips and other advanced technology from tiny companies you haven't even heard of yet.
The next Roaring 20s will be a forward-looking, risk-taking social and industrial revolution. Notably, Qualcomm Inc. has estimated global sales activity for 5G networks will reach $13.2 trillion by 2035! After coming through COVID-19 and the rest of 2020's challenges, there is a worldwide appetite to accelerate our lives. This "great acceleration" will allow us to come roaring back as quickly as possible.
It is a time to be optimistic, not pessimistic.
Stay tuned.
Dave
This material has been provided for general, informational purposes only, represents only a summary of the topics discussed, and is not suitable for everyone. The information contained herein should not be construed as personalized investment advice or recommendations. Rather, they simply reflect the opinions and views of the author. D. B. Root & Company, LLC. does not provide legal, tax, or accounting advice. Before making decisions with legal, tax, or accounting ramifications, you should consult appropriate professionals for advice that is specific to your situation. There can be no assurance that any particular strategy or investment will prove profitable. This document contains information derived from third party sources. Although we believe these third-party sources to be reliable, we make no representations as to the accuracy or completeness of any information derived from such sources, and take no responsibility therefore. This document contains certain forward-looking statements signaled by words such as "anticipate," "expect", or "believe" that indicate future possibilities. Due to known and unknown risks, other uncertainties and factors, actual results may differ materially from the expectations portrayed in such forward-looking statements. As such, there is no guarantee that the expectations, beliefs, views and opinions expressed in this document will come to pass. Information presented herein is subject to change without notice and should not be considered as a solicitation to buy or sell any security. All investment strategies have the potential for profit or loss. Asset allocation and diversification do not ensure or guarantee better performance and cannot eliminate the risk of investment losses. The impact of the outbreak of COVID-19 on the economy is highly uncertain. Valuations and economic data may change more rapidly and significantly than under standard market conditions. COVID-19 has and will continue based on economic forecasts to have a material impact on the US and global economy for an unknown period.
David B. Root, Jr.
Founder & Chief Executive Officer