Specialized Expertise Delivered by a Multidisciplinary Team.
Our advice is goals-based and outcome-driven, providing a comprehensive perspective tailored to your unique circumstances. Our collaborative, multidisciplinary team approach elevates the level of personalized guidance and dedicated service you receive. Working in concert, advisory specialists bring together the full resources of DBR to craft a custom strategy fit to your goals.
What The Industry Has To Say
While DBR & CO welcomes being included in third-party rankings and independent awards, we will never pay for any industry-related recognition.
FT 300 | Top Financial Advisers
Financial Times | 2020
Centre for Fiduciary Excellence
Certification
Top 100 Retirement Plan Advisors
PLANADVISER
Best Places to Work
Pittsburgh Business Times (2018 - 2022)
Top 10 Financial Advisors in Pittsburgh
SmartAsset
10 Best Financial Advisors in Pittsburgh
AdvisoryHQ

The Wall Street Journal
Wealth Management

Bloomberg
Where to Invest

FundFire
Registered Investment Advisors

Financial Planning
Wealth Management

Financial Advisor IQ
Practice Management

The New York Times
Wealth Matters
Fast 50
Pittsburgh Region's Fastest Growing Companies | 2020
The DBR 360 Approach
We assess complex challenges holistically. Founded upon Our Principles, the DBR 360 approach evaluates your unique circumstances comprehensively, incorporating your distinct values and objectives to deliver a personalized solution.
Physicians, Executives, & Professionals
Multi-Generational Families
Retirement Plan Sponsors & Participants
Endowments, Foundations, & Non-Profit Organizations
Portfolio Construction
Portfolio Management
Investment Due Diligence & Selection
Comprehensive Wealth Planning
Corporate Retirement Plan Advisory
Institutional Asset Management
Fiduciary Governance & Best Practices
Our mission is to provide the highest standard of expertise and independent advice to clients. We place distinct emphasis on the skills and credentials of the team to ensure you are working with the industry's best.
Employee Owned. Industry Recognized. Personal Focus.
Our Interests Are Always Aligned with Yours
We provide transparent fees for service that align with your objectives. We are an independent, fiduciary advisor delivering conflict-free service with no third-party affiliation or commission-incented model. Our structure is built by our team to best serve our clients.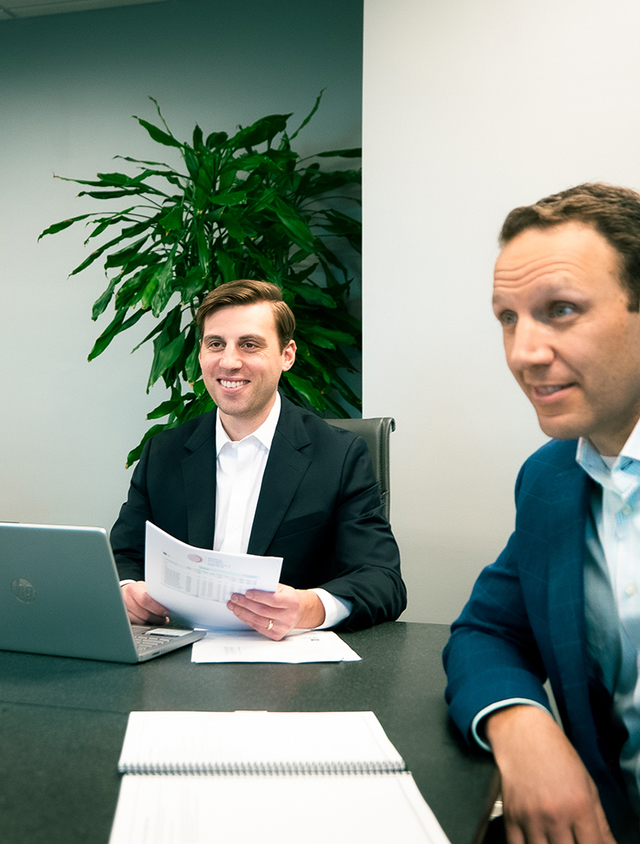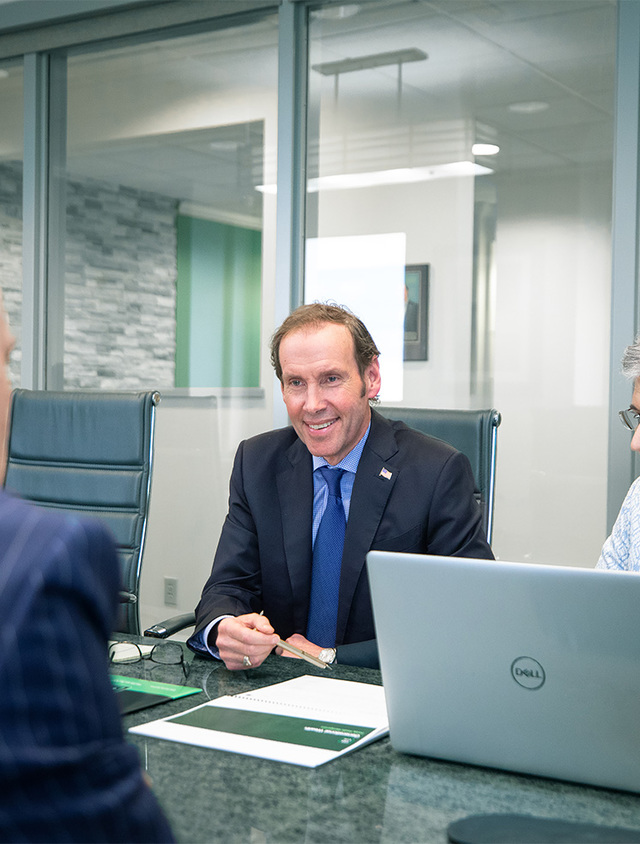 "What makes us different is what makes us great – we are willing to roll up our sleeves and identify solutions to the complex issues our clients face. We are always at the forefront of major industry and regulatory best practices, and we have unified processes that are geared toward producing consistent, optimal outcomes for our clients. "
"Our team is motivated by the opportunity to help people achieve their financial goals by employing a fully-aligned approach. We strive for excellence, establishing the industry's best practices and obtaining the most rigorous designations and education available in the industry."
"We foster a culture where our principal value is always the client's best interest. Our high-touch, team-based approach allows for specialized experts to support and fulfill each client's unique needs and circumstances without unnecessary barriers or burdensome conflicts of interest."
"Navigating your financial complexities and risks today requires specialized advisory expertise, with the credentials and experience to guide and manage as situations change."