A Further Look | Dec 21, 2020
As We Put 2020 Behind Us, Opportunity Abounds for Those in the Know
David B. Root, Jr.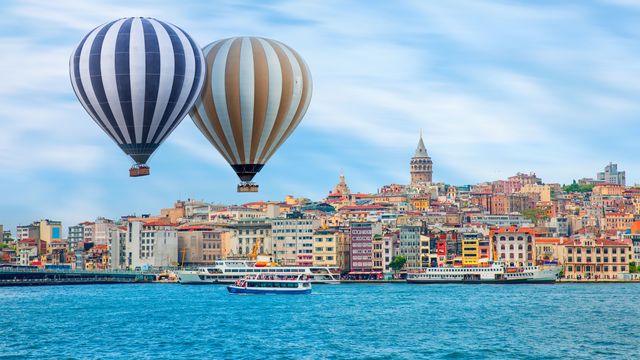 As 2020 comes to an end, many of us are feeling exhausted physically, emotionally and even politically. While we have navigated the COVID storm, we are all trying to look beyond this year to 2021. I'm reminded that most of us simply want to know, "am I going to be alright?"
First, let's review some of what I have shared here during the year. There was FOMO; the Fear of Missing Out versus a Fear of Moving On. We talked about focusing on things we can control and introduced the phenomena of the Great Acceleration taking place in technology that will lead to the next great economic revolution.
By design, A Further Look is not a commentary on the present, but rather a perspective on what may lie ahead for all of us. It is meant to help you plan ahead for what may be happening six months, a year or even five years from now.
I also try to share my sense of optimism, whereas in the media, pessimism and outright avoidance abounds. As we now stand on the doorstep of a new year, we should be speaking in terms of recovery and re-entry into a strong economy. Today, the market is unequivocally telling us that economic recovery is underway.
That means everything that has been thrown at us, hasn't stopped the dogged determination of the American economy and people. We are witnessing new parts of the economy that were barely on the radar pre-pandemic now emerging as powerhouse businesses. Zoom has even become a verb in our everyday communication: "I can Zoom everyone next week…"
We recently talked about a "technochasm" that will become even more profound after we exit the pandemic. When the smoke clears from 'battlefield 2020' the chasm between the haves and have nots will be even more vast. And it will have huge repercussions on the economy and for investors for years to come.
In this new recovery, it's about a digitalizing economy; think Amazon vs Macy's. During the late 1990s and early 2000s, there were those who shrugged off the emerging internet boom and stood by companies like IBM. They were 'big blue' and were considered to be all you need in terms of a technology stock. Today, it's possible that one of today's tech giants could meet the same fate. Just as Microsoft experienced a moribund stock performance for nearly two decades in the aftermath of the tech bubble and regulatory questions about their monopoly status, Facebook may be in line for the same fate.
Aside from Zoom and others who have been sharing center stage in this tech acceleration, there are emerging companies and even sectors that are on the brink of joining in. This week, we saw an IPO from Luminar Technologies, an autonomous vehicle start-up using laser sensors, called lidar, that enable cars to drive themselves. It was founded by a 17-year-old who is now the 25-year-old CEO. The Street reacted with excitement.
Perhaps the biggest folly of all would be in not understanding the future of 5G technology. It is a technology that improves the speed of access for everything digital. It will drive the growth of many industries going forward. It will be a huge wave with an even bigger wake.
It is also important for those who understand this opportunity to look ahead at the commodities that will produce necessary materials. Rare earth materials such as nickel, copper, lithium and other metals necessary for batteries used in electric vehicles will be critical. Today, China has a resounding monopoly in these metals which should be concerning to everyone. The US however, is working toward catching up.
It has been a long time since the United States has had a clear enemy. It appears China has emerged as that adversary. This will undoubtedly become a central issue in 2021 and perhaps for generations to come.
President Trump recently ordered the U.S. Defense Department to spur the production of a slew of rare-earth magnets used in consumer electronics, military hardware and medical research, amid concerns China will restrict exports of these products. This clearly emphasizes the importance of growing these industries as being in our national interest.
So, as we look ahead to a post-COVID world, or at least beyond what we have endured in 2020, we can see that huge future opportunities have presented themselves. While they may have been overshadowed by the many challenges we have faced, they make 2021 a year worth looking forward to. As they say, there are two sides to every coin. Will you be on the right side?
Thanks for reading. Looking forward to being with you again in the year ahead.
Dave
This material has been provided for general, informational purposes only, represents only a summary of the topics discussed, and is not suitable for everyone. The information contained herein should not be construed as personalized investment advice or recommendations. Rather, they simply reflect the opinions and views of the author. D. B. Root & Company, LLC. does not provide legal, tax, or accounting advice. Before making decisions with legal, tax, or accounting ramifications, you should consult appropriate professionals for advice that is specific to your situation. There can be no assurance that any particular strategy or investment will prove profitable. This document contains information derived from third party sources. Although we believe these third-party sources to be reliable, we make no representations as to the accuracy or completeness of any information derived from such sources, and take no responsibility therefore. This document contains certain forward-looking statements signaled by words such as "anticipate," "expect", or "believe" that indicate future possibilities. Due to known and unknown risks, other uncertainties and factors, actual results may differ materially from the expectations portrayed in such forward-looking statements. As such, there is no guarantee that the expectations, beliefs, views and opinions expressed in this document will come to pass. Information presented herein is subject to change without notice and should not be considered as a solicitation to buy or sell any security. All investment strategies have the potential for profit or loss. Asset allocation and diversification do not ensure or guarantee better performance and cannot eliminate the risk of investment losses. The impact of the outbreak of COVID-19 on the economy is highly uncertain. Valuations and economic data may change more rapidly and significantly than under standard market conditions. COVID-19 has and will continue based on economic forecasts to have a material impact on the US and global economy for an unknown period.
David B. Root, Jr.
Founder & Chief Executive Officer