Education | Nov 26, 2018
For Financial Advisors, It Takes Winning Habits To Make A Client's Team
Adam M. Souply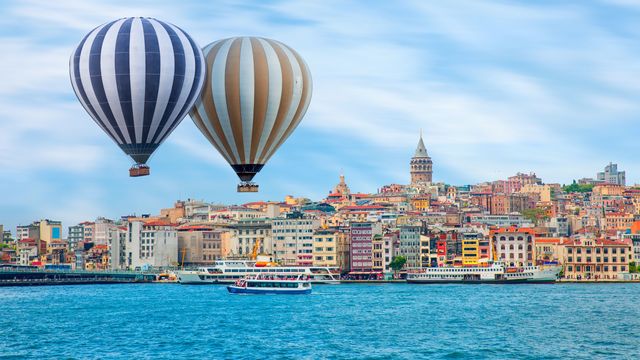 High net worth individuals work hard for their money. Successful (and wealthy) people set high expectations of themselves, and any financial advisor who works with them needs to do the same. Clients are demanding, and rightly so. They also expect their advisor and their team to have winning attitudes.
One thing I have learned in my career and my personal life, is that success is earned, not given and that if you want it bad enough, you find a way. I was a successful high school basketball player averaging 21 points per game, but I didn't receive a Division I college scholarship. While basketball was a huge part of my life, an education was equally important, and I chose to enroll at Duquesne University where I pursued a double major in Finance and Investment Management.
While my studies were demanding, I was determined to pursue my goal of playing college basketball and joined Duquesne's team as a walk-on. My previous accomplishments as a high school player caught the attention of an assistant coach, and I was offered an opportunity to join the team as a walk-on. Even though I was told that my role on the team would simply be to push my teammates in practice, I saw it as an opportunity to prove to the coaching staff and anyone else who doubted me that I was capable of much more. I decided that I would do all I could to outwork everyone else and stayed with it for three years. That included my schoolwork where I was consistently named to the Atlantic 10 commissioners honor roll.
As I entered my senior year, I received a phone call from the head coach who delivered the news that I had earned a full athletic scholarship. After graduation, my continuing education led me to receiving an MBA from Duquesne, attending night classes while employed at one of the industry's largest banks.
As my career path brought me to DBR & Co., I decided to pursue a credential that would put me in the best position to serve clients at a high level. I chose to pursue the Chartered Financial Analyst® (CFA) credential, the most respected and globally recognized investment designation in the world. It requires 1,000 hours of intense study and three 6-hour exams.
In my role as Managing Director of DBR Flagship Client Services, I am responsible for managing a team to provide comprehensive and unbiased financial planning and wealth management services to high net worth clients. Our team strives to deliver professional and exceptional service by taking the time to understand the client's total financial picture. This big picture thinking also includes monitoring and updating market events and economic conditions. And in terms of continuing education, today's advisors must continually become savvy in the latest technology and delivery systems.
Gone are the days of a "stockbroker" filling orders for a client. Today, an advisor must address their client's most detailed needs and concerns. This requires helping to maintain and grow wealth to ensure a comfortable lifestyle after retirement, minimizing the impact of taxes, education funding for their children or leaving a desired estate behind for their family.
I learned early on that respect and trust is earned – whether it is from a coach or a client. Being motivated to be the best you can be gains the confidence of those who are most important to your success. This is what you should expect from a financial advisor.
This material has been provided for general, informational purposes only, represents only a summary of the topics discussed, and is not suitable for everyone. The information contained herein should not be construed as personalized investment advice or recommendations. Rather, they simply reflect the opinions and views of the author. D. B. Root & Company, LLC. does not provide legal, tax, or accounting advice. Before making decisions with legal, tax, or accounting ramifications, you should consult appropriate professionals for advice that is specific to your situation. There can be no assurance that any particular strategy or investment will prove profitable. This document contains information derived from third party sources. Although we believe these third-party sources to be reliable, we make no representations as to the accuracy or completeness of any information derived from such sources, and take no responsibility therefore. This document contains certain forward-looking statements signaled by words such as "anticipate," "expect", or "believe" that indicate future possibilities. Due to known and unknown risks, other uncertainties and factors, actual results may differ materially from the expectations portrayed in such forward-looking statements. As such, there is no guarantee that the expectations, beliefs, views and opinions expressed in this document will come to pass. Information presented herein is subject to change without notice and should not be considered as a solicitation to buy or sell any security. All investment strategies have the potential for profit or loss. Asset allocation and diversification do not ensure or guarantee better performance and cannot eliminate the risk of investment losses. The impact of the outbreak of COVID-19 on the economy is highly uncertain. Valuations and economic data may change more rapidly and significantly than under standard market conditions. COVID-19 has and will continue based on economic forecasts to have a material impact on the US and global economy for an unknown period.
Adam M. Souply
Senior Financial Advisor