Education | Oct 30, 2018
Here are six important financial planning ideas to complete your year-end checklist
Adam M. Souply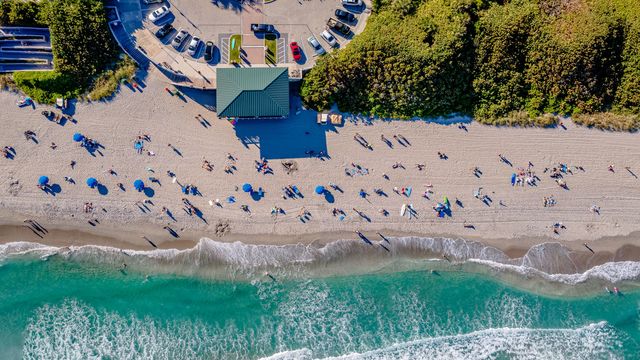 You've worked hard all year to exceed expectations in your career, why not commit that same effort to maintain and improve your financial plan? With the holidays approaching and their usual distractions, now is a great time to review year-end strategies for your financial plan. At DBR & Co, our comprehensive financial planning service, LifePlan 20/20®, helps our clients effectively and efficiently manage their wealth. Here are six areas I recommend reviewing by the end of the year to ensure your financial plan remains sound:
Tax Planning
Tax Harvesting – Do you need tax losses to offset income? Or gains to offset a tax loss carryforward?
Now is the time to review this!
Risk Management
Employee Benefits – With employee benefit enrollment on the horizon, how do you decide which options to take advantage of? (i.e. 401(k), life insurance, disability etc.)
Charitable Giving
Low-Basis Stock – You may be able to donate your non-qualified, low-basis stock (as long as it has been held for more than one year), avoid capital gains taxes and earn a tax deduction… all while maximizing the value of your gift to your preferred charitable recipient.
Retirement Planning
Employer Retirement Plan (i.e. 401(k), 403(b), IRA) – Have you made the maximum contribution for the 2018 tax year? (Note: You do have until April 15, 2019 to make your 2018 tax year IRA contribution)
Education Planning
529 Contribution – Give the gift of education this year by contributing to someone's 529 education account.
You may be eligible for a state tax deduction.
Estate Planning
Legacy Planning – Do you want to leave a legacy for your children?
Our DBR > NEXT program provides a great opportunity for your aspiring child to build a solid financial foundation.
These are just a few of the items within LifePlan 20/20® that we consider for our clients' financial plan.
At DBR & Co, we are committed to being financial planners that act as a fiduciary for our clients to simplify the complexities of financial planning. Taking care of the details now can help you enjoy the holidays that much more.
If you need clarification or further explanation of the above items, feel free to reach out to me.
Thanks for reading.
This material has been provided for general, informational purposes only, represents only a summary of the topics discussed, and is not suitable for everyone. The information contained herein should not be construed as personalized investment advice or recommendations. Rather, they simply reflect the opinions and views of the author. D. B. Root & Company, LLC. does not provide legal, tax, or accounting advice. Before making decisions with legal, tax, or accounting ramifications, you should consult appropriate professionals for advice that is specific to your situation. There can be no assurance that any particular strategy or investment will prove profitable. This document contains information derived from third party sources. Although we believe these third-party sources to be reliable, we make no representations as to the accuracy or completeness of any information derived from such sources, and take no responsibility therefore. This document contains certain forward-looking statements signaled by words such as "anticipate," "expect", or "believe" that indicate future possibilities. Due to known and unknown risks, other uncertainties and factors, actual results may differ materially from the expectations portrayed in such forward-looking statements. As such, there is no guarantee that the expectations, beliefs, views and opinions expressed in this document will come to pass. Information presented herein is subject to change without notice and should not be considered as a solicitation to buy or sell any security. All investment strategies have the potential for profit or loss. Asset allocation and diversification do not ensure or guarantee better performance and cannot eliminate the risk of investment losses. The impact of the outbreak of COVID-19 on the economy is highly uncertain. Valuations and economic data may change more rapidly and significantly than under standard market conditions. COVID-19 has and will continue based on economic forecasts to have a material impact on the US and global economy for an unknown period.
Adam M. Souply
Senior Financial Advisor