A Further Look | Jul 19, 2021
How the "New Normal" in Financial Advice is Even Better
David B. Root, Jr.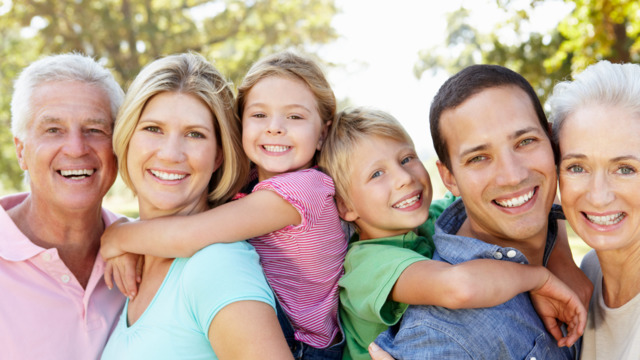 Entering the COVID lockdown in March 2020, the prevailing question from clients was, "Am I going to be OK?" As a firm, we needed to ask ourselves the same question. Thankfully, the overwhelming answer has been yes. In many ways we are emerging better off than before.
As the economy reopens, some of the larger firms in our industry (The Old Wall) are doing their best to force employees back into the office. We think they are missing the mark here in what we believe to be a new era for financial advice.
It is especially true in terms of how we serve our clients and our expanding relationships with them. The horrible pandemic has had one unexpected upside: It is causing people to want to get their financial houses in order more than ever before.
Keep control of our emotions
In many ways, the experience of 2020 changed investor expectations. We are seeing a shift toward longer-term thinking, and have determined that there are generational clients who require a more thoughtful approach to their family legacy. Many investors believed an event like the pandemic could never happen. These beliefs were wiped out with a sudden closing of the economy.
Smart advisors took the opportunity to show their value by keeping clients committed to long-term investing and avoiding the real enemy of consistent returns: investor emotions. Such returns take time and patience, often over the course of years.
Embrace the new prevailing norms
Technology and the prevailing norms in the client/advisor relationship changed, especially in terms of communication. We have taken reporting software and content management to a new level, making the exchange of information faster and more efficient than ever before.
According to a survey of financial advisors by SmartAsset, roughly 2 in 5 (41%) said they communicated more often with clients during the pandemic, with more than half of them (57%) saying they initiated communication and 37% saying both they and their clients have reached out more frequently.¹
While emerging technology has empowered advisors to do our job even better, one aspect that will never change in the delivery of advice is the relationship element.
Client/advisor relationships grow stronger when challenged
Conversations go far beyond casual discussions about how the family is doing. It has become more comfortable asking meaningful life questions and setting new expectations for what we discuss with your clients. As a result, there is greater opportunity for building trust, providing more transparency, focusing on planning and becoming partners with our clients to amplify today's technology.
Empowered employees lead innovation
In 2020 we also saw how motivated our client teams were to remain focused and productive on client duties, regardless of their work location. In some instances, productivity actually increased. Streamlining our operation has allowed us to invest even more in these new technologies and hire more employees. We are even making substantial "client friendly" changes to our website that will make information more accessible than ever before. Everything is about improving the client experience.
While 2020 was often terrifying, its impact opened pathways that didn't exist before. As a result, we see a brave new normal that makes the future for our clients even brighter.
Thanks for reading.
Dave
This material has been provided for general, informational purposes only, represents only a summary of the topics discussed, and is not suitable for everyone. The information contained herein should not be construed as personalized investment advice or recommendations. Rather, they simply reflect the opinions and views of the author. D. B. Root & Company, LLC. does not provide legal, tax, or accounting advice. Before making decisions with legal, tax, or accounting ramifications, you should consult appropriate professionals for advice that is specific to your situation. There can be no assurance that any particular strategy or investment will prove profitable. This document contains information derived from third party sources. Although we believe these third-party sources to be reliable, we make no representations as to the accuracy or completeness of any information derived from such sources, and take no responsibility therefore. This document contains certain forward-looking statements signaled by words such as "anticipate," "expect", or "believe" that indicate future possibilities. Due to known and unknown risks, other uncertainties and factors, actual results may differ materially from the expectations portrayed in such forward-looking statements. As such, there is no guarantee that the expectations, beliefs, views and opinions expressed in this document will come to pass. Information presented herein is subject to change without notice and should not be considered as a solicitation to buy or sell any security. All investment strategies have the potential for profit or loss. Asset allocation and diversification do not ensure or guarantee better performance and cannot eliminate the risk of investment losses. The impact of the outbreak of COVID-19 on the economy is highly uncertain. Valuations and economic data may change more rapidly and significantly than under standard market conditions. COVID-19 has and will continue based on economic forecasts to have a material impact on the US and global economy for an unknown period.
David B. Root, Jr.
Founder & Chief Executive Officer