A Further Look | Nov 20, 2019
It's Time for the Next Generation of Financial Planning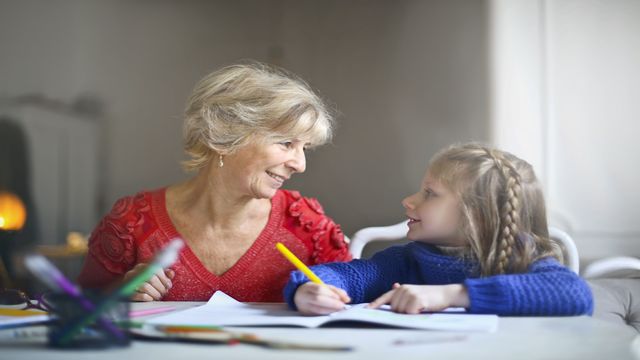 Financial planning advice for individuals and families is at last transforming an industry long obsessed with trying to get the highest returns on investments. Today, the true value of a great advisor is found in the things they do on the periphery of investing a client's net worth. For example, the notion of adding an additional layer of security with an umbrella insurance policy may not be sexy, but it could save clients from financial disaster.
Our firm has remained committed to making financial planning a critical part of our client relationships. We believe that financial planning actually safeguards and protects the client's assets. We address important questions that strengthen their financial outlook. How much do they need to save? What is their plan for Social Security? How will they transfer their estate upon passing? What are the tax implications of different investment strategies? These important considerations are not replaceable by an algorithm.
In addition, our thinking is that asset management and investment returns provide support for a client's overall financial plan. This is a philosophy that is foreign to most in our industry. That's why I find this to be a very exciting time for younger advisors to make their mark in this bold new era of financial advice.
The industry claims to want to attract young trainees, but then they chase them away with antiquated sales training and forced behaviors that no longer work in today's environment. This is unfortunate since they are representative of the fastest growing client segment in our industry. They are also driving the movement for stronger relationships with their financial advisors. It's another reason why there is a growing movement away from robo-advisors.
And yet most of our industry struggles in serving the emerging, upwardly mobile next generation in an efficient and cost-effective manner. We have found they are starving for advice and not just a quick robo solution. This provides an ideal opportunity for young advisors to tap into serving this market.
Younger advisors committed to making financial planning a tool to strengthen one's assets, are adding a whole new level of expertise and life experience to our industry. They understand more than previous generations the impact that ever-increasing cyber-security attacks will have on consumers' and firms' confidence in technology and the delivery of advice.
They also know that digital advice platforms aren't able to provide the human relationships their clients are asking for. For example, robos don't have adequate capabilities in critical areas such as tax planning and managing debt.
Young advisors are often more willing to adapt and learn new methods. The global financial markets are constantly evolving. That means financial advisors must continuously be learning to keep up-to-speed, while new technologies are constantly emerging that can help optimize client portfolios and improve their long-term returns.
Next Gen advisors working for firms who have joined the massive migration to the independent RIA model, where they can help clients their way, will triumph in this new era of advice.
Thanks for reading,
Dave
This material has been provided for general, informational purposes only, represents only a summary of the topics discussed, and is not suitable for everyone. The information contained herein should not be construed as personalized investment advice or recommendations. Rather, they simply reflect the opinions and views of the author. D. B. Root & Company, LLC. does not provide legal, tax, or accounting advice. Before making decisions with legal, tax, or accounting ramifications, you should consult appropriate professionals for advice that is specific to your situation. There can be no assurance that any particular strategy or investment will prove profitable. This document contains information derived from third party sources. Although we believe these third-party sources to be reliable, we make no representations as to the accuracy or completeness of any information derived from such sources, and take no responsibility therefore. This document contains certain forward-looking statements signaled by words such as "anticipate," "expect", or "believe" that indicate future possibilities. Due to known and unknown risks, other uncertainties and factors, actual results may differ materially from the expectations portrayed in such forward-looking statements. As such, there is no guarantee that the expectations, beliefs, views and opinions expressed in this document will come to pass. Information presented herein is subject to change without notice and should not be considered as a solicitation to buy or sell any security. All investment strategies have the potential for profit or loss. Asset allocation and diversification do not ensure or guarantee better performance and cannot eliminate the risk of investment losses. The impact of the outbreak of COVID-19 on the economy is highly uncertain. Valuations and economic data may change more rapidly and significantly than under standard market conditions. COVID-19 has and will continue based on economic forecasts to have a material impact on the US and global economy for an unknown period.