Company News | Oct 06, 2015
Leading Pittsburgh-Based Wealth Management Firm, D.B. Root & Co., Launches as a Fully Independent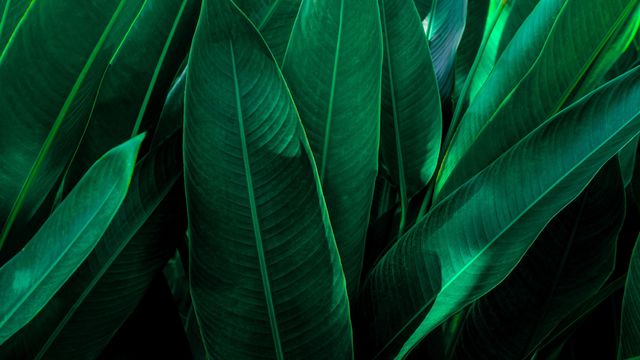 Dynasty Financial Partners today announced its partnership with D. B. Root & Co., the most recent independent advisory firm to leverage Dynasty's industry-leading platform of integrated wealth management services and technology.
Founder and CEO David B. Root launched D. B. Root & Co. as an independent advisory firm after leaving Commonwealth Financial Network. The firm was established in 1994 and joined the Commonwealth platform in 1997. Charles Stout, Senior Advisor, David Hoffmann, Vice President, Steve Kohler, Senior Financial Advisor, Michael Aroesty, Financial Advisor, and Lynne Hoffay, CPA, also join from Commonwealth along with nine members of the support staff.
With client assets of more than $650 million, D. B. Root becomes one of the largest independent advisory firms in Pittsburgh. The firm works with corporate executives, professionals, business owners and entrepreneurs in Pittsburgh's burgeoning technology sector and growing energy segment. D.B. Root leverages an extensive professional network in Pittsburgh for tax, estate planning and insurance needs.
The firm also focuses on education: specifically, training, educating and mentoring the next generation of the firm's employees. Since half the firm is under 40 years old, D. B. Root leverages the tech-savvy professionals to fully engage in technology and social media. As a result of the in-house training and mentoring program, D. B. Root ensures the continuity of the business and smooth transitions over time, as well as a cadre of professionals who can tap the next generation to develop and grow new business.
"Our partnership with Dynasty to become an independent RIA enables us to offer better technology, better statements, better investment opportunities, better execution and expanded access to the world's capital markets and a widening array of products and services on behalf of our clients," said David Root, CEO of D. B. Root.
"David and the D. B. Root team are setting the stage for the future. David is a leader in training and mentoring the next generation of advisors and working with entrepreneurs," said Shirl Penney, President and CEO of Dynasty Financial Partners. "We look forward to partnering with them as they build their business and we are proud to add them to our Network of truly independent advisors."
Investment Process
D.B. Root's investment process is repeatable, objective and process-driven in order to maximize returns while managing the critical areas of fees, taxes and risk for clients. The firm has three investment models plus one called 'four seasons' to address different risk/reward profiles.
D.B. Root is the most recent independent investment advisory firm to leverage Dynasty Financial Partners' industry-leading platform of integrated wealth management services and technology. The company will access Dynasty's groundbreaking investment platform, which integrates industry-leading proprietary research from Wilshire Associates and Callan Associates and Envestnet's state-of-the-art portfolio tools and reporting technology. Schwab will provide custody services.
Life Plan 20/20 Financial Planning Services
To provide clients with innovative financial planning services not found elsewhere, D. B. Root & Co. designed Life Plan 20/20® to offer a wide-range of financial strategies for all areas of a client's personal and business lives. The advising firm has taken portfolio management, estate and retirement planning, tax and insurance advice and other important financial services and combined them into one comprehensive program designed to help keep their clients' life goals on track. Life Plan 20/20® brings clarity to their financial situation, and begins with an in-depth analysis of the stage in life, the goals and the potential for success of D. B. Root's clients.
This process is focused on performance while managing risk, securing retirement while maintaining lifestyle goals as well as sustaining financial independence. The result is a tailor-made strategy to fit a life plan managed by an experienced and knowledgeable advisor backed by a professional network of some of the most respected experts in the industry.
This material has been provided for general, informational purposes only, represents only a summary of the topics discussed, and is not suitable for everyone. The information contained herein should not be construed as personalized investment advice or recommendations. Rather, they simply reflect the opinions and views of the author. D. B. Root & Company, LLC. does not provide legal, tax, or accounting advice. Before making decisions with legal, tax, or accounting ramifications, you should consult appropriate professionals for advice that is specific to your situation. There can be no assurance that any particular strategy or investment will prove profitable. This document contains information derived from third party sources. Although we believe these third-party sources to be reliable, we make no representations as to the accuracy or completeness of any information derived from such sources, and take no responsibility therefore. This document contains certain forward-looking statements signaled by words such as "anticipate," "expect", or "believe" that indicate future possibilities. Due to known and unknown risks, other uncertainties and factors, actual results may differ materially from the expectations portrayed in such forward-looking statements. As such, there is no guarantee that the expectations, beliefs, views and opinions expressed in this document will come to pass. Information presented herein is subject to change without notice and should not be considered as a solicitation to buy or sell any security. All investment strategies have the potential for profit or loss. Asset allocation and diversification do not ensure or guarantee better performance and cannot eliminate the risk of investment losses. The impact of the outbreak of COVID-19 on the economy is highly uncertain. Valuations and economic data may change more rapidly and significantly than under standard market conditions. COVID-19 has and will continue based on economic forecasts to have a material impact on the US and global economy for an unknown period.