A Further Look | Dec 28, 2022
The Best Financial Advice for 2023
David B. Root, Jr.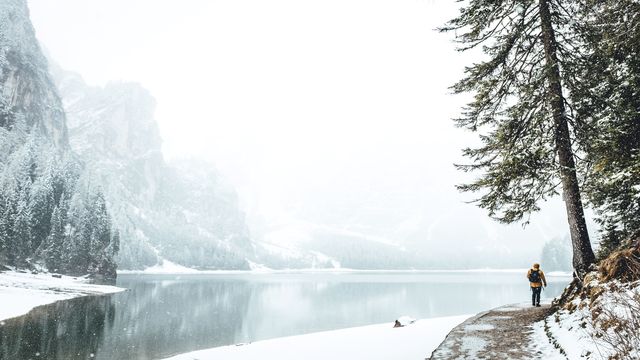 "If you're going through hell, keep going." -Winston Churchill
Churchill had an uncanny ability to provide hope when it was needed most. He understood that the strong and determined can not only survive difficult times, but also flourish when the fight is over. The past 12 months have provided some unwanted milestones—including the highest inflation in four decades and the first truly durable bear market since the Great Recession. Geopolitical tensions, elevated market volatility, and the fastest pace of central bank tightening in decades are all contributing to an unusually uncertain environment.
At DBR & CO, we see today as a time for caution and flexibility as we seek opportunities for the long term. Entering 2023, this long-term orientation and cautious yet flexible near-term approach has led us to focus on three key areas: 1) important trends in wealth management, 2) what is coming down the pike for 401(k) retirement plans, and 3) our own operations.
Wealth management trends for 2023
Financial Planning
In a time where much seems to be beyond our control, estate planning and the asset protection it provides is very much within an investor's control. Estate planning involves so much more than after-death planning or protecting one's assets. It is also about minimizing taxes and taking control of what your wishes and priorities are today that will live on in the years ahead. Most importantly, estate planning forces us to think beyond today and set goals for the benefit of future generations.
A study from Caring.com found that the number of Americans undertaking estate planning is on the rise. As of 2022, 54% of respondents with postgraduate degrees now have estate plans—a 15% increase over 2021 figures.¹ As we navigate the challenges of 2023, I see no reason for this trend to dissipate.
Asset Management
Regardless of current stock market conditions, compelling, yet complex, opportunities still remain for investors across several sectors. Energy, healthcare, and dividend paying companies are just a few examples. And Treasury Bonds are providing attractive yields for the first time in a long while. At the same time, environmental, social, and governance (ESG) investing will continue to be a topic of debate in our industry. At issue, ESG's lack of standardized criteria for what makes an investment sustainable. While it may yield guilt-free returns for the investor, their advisor must maintain a fiduciary responsibility by managing assets according to each investor's unique risk tolerance and return goals while paying close attention to investment expenses. This can never be compromised for any agenda or perceived conflict of interest. Recently I was interviewed on the topic of ESG by the Pittsburgh Post-Gazette.²
Recently, ESG as an investment choice received a considerable boost. The US Department of Labor (DOL) announced a final rule that retirement plan fiduciaries can consider climate change and other ESG factors when they select investments for retirement plans like 401(k)s. As a result, client ESG preferences will become a more integral part of advisor relationships.
What's ahead for 401(k) retirement plans in 2023
We are fortunate to be in a position to see the discipline of financial planning and wealth management through the eyes of the 401(k) participant. Fiduciary Plan Solutions – DBR & CO's Qualified Retirement Plan business – manages more than 50 retirement plans for large and small businesses comprising over 100,000 participants. For many, their 401(k) is their financial plan. Maxing out your employer 401(k) greatly increases your retirement readiness. You will also get a tax break in 2023 if you're contributing to a traditional 401(k).
Washington continues to make retirement plans a priority for 2023. In addition to the DOL's ruling on ESG discussed earlier, there is new legislation from Congress in the form of a $1.7 trillion Omnibus Spending Bill that includes 'Secure 2.0.' It is a collection of provisions intended to build upon the retirement system improvements that were implemented under the Secure Act of 2019. These significant changes will impact nearly everyone including plan sponsors and plan advisors. The bill extends the Required Minimum Distribution (RMD) age, allows for larger amounts on catch-up contributions, and will require automatic enrollment in 401ks, in addition to other items.
Our retirement plan advisors are doing their due diligence on all details and options available to plan sponsors and their participants. Look for more information coming soon from our Fiduciary Plan Solutions team.
DBR & CO operations for 2023 and beyond
As we head into 2023, we continue to focus on building the best future for our clients and our firm. This involves remaining resolute in our firm's 50-year plan to serve the needs of generations of our clients' families, businesses, and non-profit organizations. We will continue to expand our capabilities in any way necessary to meet their changing and increasing needs. That includes our own succession planning and a 'next man up' mentality to ensure the continuation of our mission. This requires everyone on our team to commit to attaining difficult certifications that provide unparalleled expertise and enable us to better serve you. This is exemplified today, as we have five Chartered Financial Analyst® (CFA®) charterholders on our roster of advisors. It is one of the more difficult certifications to obtain in our industry, with requirements that are as rigorous as those needed for a CPA in accounting or JD in law. A team with this level of credentials and depth of investment expertise is not common in the industry, and places our advisor team in an elite category. I place our operations team in the same light. In doing so, we ensure the sustainability of our organization and our mission of serving clients.
As we enter a new year, let's take Churchill's advice and keep moving toward the best future imaginable for our families and our legacies.
Happy New Year!
This material has been provided for general, informational purposes only, represents only a summary of the topics discussed, and is not suitable for everyone. The information contained herein should not be construed as personalized investment advice or recommendations. Rather, they simply reflect the opinions and views of the author. D. B. Root & Company, LLC. does not provide legal, tax, or accounting advice. Before making decisions with legal, tax, or accounting ramifications, you should consult appropriate professionals for advice that is specific to your situation. There can be no assurance that any particular strategy or investment will prove profitable. This document contains information derived from third party sources. Although we believe these third-party sources to be reliable, we make no representations as to the accuracy or completeness of any information derived from such sources, and take no responsibility therefore. This document contains certain forward-looking statements signaled by words such as "anticipate," "expect", or "believe" that indicate future possibilities. Due to known and unknown risks, other uncertainties and factors, actual results may differ materially from the expectations portrayed in such forward-looking statements. As such, there is no guarantee that the expectations, beliefs, views and opinions expressed in this document will come to pass. Information presented herein is subject to change without notice and should not be considered as a solicitation to buy or sell any security. All investment strategies have the potential for profit or loss. Asset allocation and diversification do not ensure or guarantee better performance and cannot eliminate the risk of investment losses. The impact of the outbreak of COVID-19 on the economy is highly uncertain. Valuations and economic data may change more rapidly and significantly than under standard market conditions. COVID-19 has and will continue based on economic forecasts to have a material impact on the US and global economy for an unknown period.
David B. Root, Jr.
Founder & Chief Executive Officer