A Further Look | Jun 23, 2020
The Economy Is Poised for a Recovery. But How Soon?
David B. Root, Jr.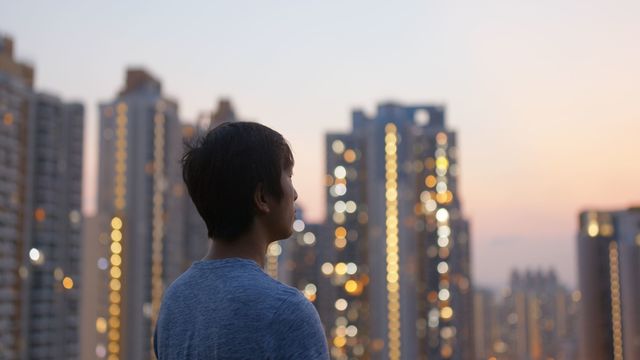 "Although the world is full of suffering, it is also full of the overcoming of it."-Helen Keller
Why is the stock market rebounding so quickly?
It would appear that Wall Street is peering around the corner at the future, and some are saying that this recovery will be faster than many people realize. There is a quietly building consensus that we may be looking at a 'V-shaped' recovery.
I wouldn't be certain of this yet, but indicators are encouraging. The market may not only be saying things are going to be alright – but what if they are better than that? How is this optimism possible in the face of a once-in-a-century crisis?
For one, we are finally in the recession that has been predicted for more than three years. Recessions can often clear the way for the next expansion, especially if it is a self-imposed recession. This is more of a natural disaster than the systemic recession of 2008 caused by mortgage lending and real estate speculating gone bad.
This next expansion has already been stimulated.
The market has witnessed massive intervention (stimulus) by the government at a speed and scale that has never been seen before. That also makes this different from the Great Depression, which was a popular comparison by some on Wall Street when this began. After putting the economy on life support, there were moves to match dollar for dollar the income lost. We have even seen the government making moves to save a critical industry (airlines) by investing in Boeing – not as a shareholder as was done with GM, but as a buyer of corporate debt issued by Boeing as well as other companies.
Combine this with the strong will of the American people who are making it clear they cannot and won't withstand a shutdown for more than three months. They may be taking their cues from Elon Musk's bold threat to move his Tesla plant from California if the shutdown continues to prevent him from manufacturing at his only US plant.
So where might all of this lead?
Well, the economy could be very robust in the near future if policy continues to provide a catalyst. For example, another phase of stimulus has been promised. While there is debate going on about what that should look like, there is strong sentiment that the need for infrastructure could set in motion what would essentially be a Jobs Act 2.0. Working on the country's infrastructure would provide massive numbers of new jobs to support the effort.
Never before have we seen such a rapid response with the necessary countermeasures. We have also seen a rush to develop a vaccine for COVID-19, which could become a reality by end-of-year year. Wow. And it was impossible to not celebrate the jobs numbers released on June 5.
What about the boogey man under the bed? There is a possibility that we will see a return of COVID-19 on a large scale. It could extend the 'new normal' that would make companies slow to hire back their workforce. And the time leading up to a Presidential election in November might fuel uncertainty for businesses.
The patient is coming out of the coma, and appears to be healing. This was not the plague. When the lockdown is over, consumers will be coming back in droves. And that could allow economic projections for 2021 to be strong. It will be interesting to see how the battle between bad headlines and an optimistic market plays out.
I've been telling you that we are going to be alright. If the right pieces fall into place, we could be better than that.
Thanks for reading,
This material has been provided for general, informational purposes only, represents only a summary of the topics discussed, and is not suitable for everyone. The information contained herein should not be construed as personalized investment advice or recommendations. Rather, they simply reflect the opinions and views of the author. D. B. Root & Company, LLC. does not provide legal, tax, or accounting advice. Before making decisions with legal, tax, or accounting ramifications, you should consult appropriate professionals for advice that is specific to your situation. There can be no assurance that any particular strategy or investment will prove profitable. This document contains information derived from third party sources. Although we believe these third-party sources to be reliable, we make no representations as to the accuracy or completeness of any information derived from such sources, and take no responsibility therefore. This document contains certain forward-looking statements signaled by words such as "anticipate," "expect", or "believe" that indicate future possibilities. Due to known and unknown risks, other uncertainties and factors, actual results may differ materially from the expectations portrayed in such forward-looking statements. As such, there is no guarantee that the expectations, beliefs, views and opinions expressed in this document will come to pass. Information presented herein is subject to change without notice and should not be considered as a solicitation to buy or sell any security. All investment strategies have the potential for profit or loss. Asset allocation and diversification do not ensure or guarantee better performance and cannot eliminate the risk of investment losses. The impact of the outbreak of COVID-19 on the economy is highly uncertain. Valuations and economic data may change more rapidly and significantly than under standard market conditions. COVID-19 has and will continue based on economic forecasts to have a material impact on the US and global economy for an unknown period.
David B. Root, Jr.
Founder & Chief Executive Officer