Company News | Jun 14, 2019
Celebrating Our 25th Year of Service and What is Still to Come
David B. Root, Jr.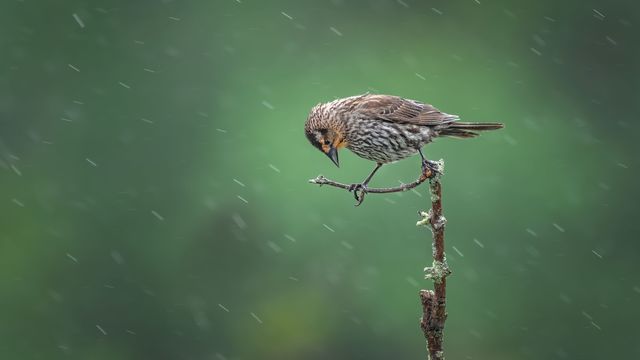 2019 marks a milestone in our firm's history. It is as much a landmark for determining our future as it is for celebrating our past. Our firm was launched as D.B. Root & Company in 1994, and for 25 years we have grown amid the many changes within our industry.
In technology, the use of websites, smart phones, mobile apps and digital data now move information between clients and their financial advisors in real time. Today we can have face-to-face meetings with clients via video conferencing without leaving our office. Clients have access to their account information with a simple click on our website portal.
Another industry change is the increasing emphasis on the client experience. Financial advisors must deliver on the client metrics of satisfaction, ease of access and trust in order to sustain long term relationships. As clients expect more from their financial advisors, the brokerage model of selling investment products has become obsolete and out of touch. Firms on the leading edge of the client experience understand that today it's about delivering a process rather than selling a product.
It's one reason why we became an independent RIA (Registered Investment Advisor) in 2015. As independents, we have no proprietary investment products and serve as fiduciaries bound to always act in the client's best interest. The fiduciary model represents the future of our industry and it is the change that I am most proud of in our 25 years of service.
Next, we set out to create necessary scale and establish a lasting and sustainable brand. We engaged Dynasty Financial Partners, a national platform for RIAs, to help us grow our footprint. We also changed our name and rebranded ourselves as DBR & CO. More than ever before, it's about the integrity of the plan. For our firm, that plan is to focus on financial planning, invest in technology and our people, deliver best practices and drive operational excellence to provide the optimal client experience.
We have also added two advisory teams to our firm. Rick Applegate and his team have joined our Pittsburgh office, and establishing us in the Great Lakes Region, is Paul Abendroth and his team in our Toledo, Ohio office. Both teams have extensive expertise in company retirement plans, which allowed us to launch DBR Fiduciary Plan Solutions to assist retirement plan administrators in companies throughout the US with their 401(k)s and other qualified plans. Our next five-year growth plan includes further expansion regionally and nationally.
All of this has put DBR & CO in a position to serve our clients' financial needs from early career to post retirement. Our focus continues to be on preserving the wealth of the mass affluent, those having $1 million to $10 million in investable assets, and those who are aspiring to reach that level. Because we employ multiple generations of advisors and associates, we understand the family dynamic and the financial needs for many life stages.
The industry is rapidly moving in the direction of independent RIAs. We may be ahead of the curve, but as Wayne Gretzky famously said, "Skate to where the puck is going, not where it's been". We have never been more prepared to put our clients first.
I am deeply grateful for the relationships formed over these 25 years and I could not be more excited for what lies ahead for all of us.
This material has been provided for general, informational purposes only, represents only a summary of the topics discussed, and is not suitable for everyone. The information contained herein should not be construed as personalized investment advice or recommendations. Rather, they simply reflect the opinions and views of the author. D. B. Root & Company, LLC. does not provide legal, tax, or accounting advice. Before making decisions with legal, tax, or accounting ramifications, you should consult appropriate professionals for advice that is specific to your situation. There can be no assurance that any particular strategy or investment will prove profitable. This document contains information derived from third party sources. Although we believe these third-party sources to be reliable, we make no representations as to the accuracy or completeness of any information derived from such sources, and take no responsibility therefore. This document contains certain forward-looking statements signaled by words such as "anticipate," "expect", or "believe" that indicate future possibilities. Due to known and unknown risks, other uncertainties and factors, actual results may differ materially from the expectations portrayed in such forward-looking statements. As such, there is no guarantee that the expectations, beliefs, views and opinions expressed in this document will come to pass. Information presented herein is subject to change without notice and should not be considered as a solicitation to buy or sell any security. All investment strategies have the potential for profit or loss. Asset allocation and diversification do not ensure or guarantee better performance and cannot eliminate the risk of investment losses. The impact of the outbreak of COVID-19 on the economy is highly uncertain. Valuations and economic data may change more rapidly and significantly than under standard market conditions. COVID-19 has and will continue based on economic forecasts to have a material impact on the US and global economy for an unknown period.
David B. Root, Jr.
Founder & Chief Executive Officer