Company News | Apr 08, 2016
David Root Among "Best of Best" Financial Advisors Attending Barron's Top Independent Advisors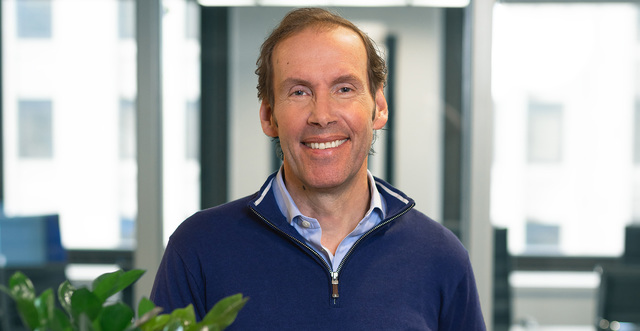 DB Root & Company was featured in the April 2016 issue of Private Asset Management. Read the story here, starting on page 18.
D.B. Root & Company Founder and CEO, David Root, attended the eighth-annual Barron's Top Independent Advisors Summit, hosted by Barron's magazine to promote best practices in the industry and the value of advice to the investing public. The invitation-only conference was held at the Fairmont Princess Hotel March 21 – 23 in Scottsdale, AZ.
50 of the Top 100 Independent Financial Advisors in the U.S., as ranked and published in Barron's August 24, 2015 issue, were in attendance. This annual ranking is the basis for the Top Independent Advisors Summit and the advisors are chosen based on the volume of assets overseen by the advisors and their teams and the quality of the advisors' practices. The Top 100 Independent Advisors are comprised of Registered Independent Advisors and Advisors from Independent Broker Dealers.
David Root stated,"As a firm that has made the transition to independence, it was great to be able to share our experiences and gain insight from other firms that are looking to perform at the highest level possible. We promote ongoing education and research as an important part of our culture, and that includes the CEO!"
This exclusive conference is designed to promote best practices and generate new ideas across the industry. Attendees conducted workshops led by the Top 100 Independent Financial Advisors that explored current issues from business development ideas, managing high-net-worth accounts and families to portfolio management and retirement planning.
"America needs wise and proven financial leadership. This conference brings together the best advisors in the country to share information and ideas toward one goal – to better serve their clients, their families and their communities," said Ed Finn, editor and president of Barron's. "The financial markets and investing are more complex than ever. These leading advisors will leave this conference better equipped to help their clients find investing opportunities, avoid market traps and achieve financial well-being."
David Root was one of approximately 400 financial advisors who were either selected by Barron's or their affiliated firm to participate in the event. Associated participating firms included: Advisor Group, Ameriprise Financial Services, Charles Schwab, Fidelity Investments, LPL Financial Services, Pershing, Raymond James, and TD Ameritrade Institutional.
For more information about Barron's conferences, please go to http://barrons-conferences.com
This material has been provided for general, informational purposes only, represents only a summary of the topics discussed, and is not suitable for everyone. The information contained herein should not be construed as personalized investment advice or recommendations. Rather, they simply reflect the opinions and views of the author. D. B. Root & Company, LLC. does not provide legal, tax, or accounting advice. Before making decisions with legal, tax, or accounting ramifications, you should consult appropriate professionals for advice that is specific to your situation. There can be no assurance that any particular strategy or investment will prove profitable. This document contains information derived from third party sources. Although we believe these third-party sources to be reliable, we make no representations as to the accuracy or completeness of any information derived from such sources, and take no responsibility therefore. This document contains certain forward-looking statements signaled by words such as "anticipate," "expect", or "believe" that indicate future possibilities. Due to known and unknown risks, other uncertainties and factors, actual results may differ materially from the expectations portrayed in such forward-looking statements. As such, there is no guarantee that the expectations, beliefs, views and opinions expressed in this document will come to pass. Information presented herein is subject to change without notice and should not be considered as a solicitation to buy or sell any security. All investment strategies have the potential for profit or loss. Asset allocation and diversification do not ensure or guarantee better performance and cannot eliminate the risk of investment losses. The impact of the outbreak of COVID-19 on the economy is highly uncertain. Valuations and economic data may change more rapidly and significantly than under standard market conditions. COVID-19 has and will continue based on economic forecasts to have a material impact on the US and global economy for an unknown period.