Company News | Feb 12, 2015
D.B. Root & Company CEO David Root wins prestigious 2015 Diamond Award as one of top CEOs in Pittsburgh
David B. Root, Jr.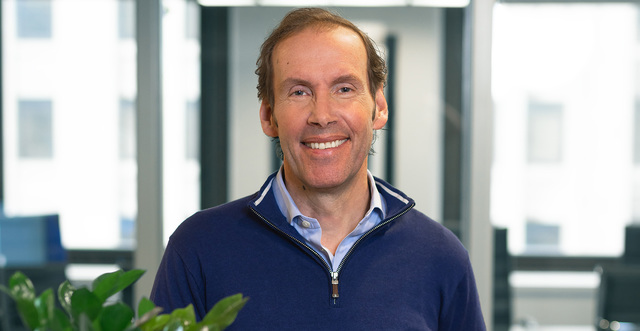 David Root, Founder and CEO of D.B. Root & Company has been awarded a 2015 Diamond award by the Pittsburgh Business Times. This is the seventh year for the award, which honors the top Presidents and CEOs of Western Pennsylvania businesses. David was chosen from a finalist pool of more than 100 CEOs in both the for-profit and non-profit sectors in the 10-county Pittsburgh region.
Mr. Root stated; "I am truly honored to be chosen for this award. However, I share credit with our tremendous team of professionals that make D.B. Root & Company a success. Without them sharing in the vision for our company, we would not be enjoying the growth we are seeing now. After being in business for 21 years, I am inspired by their commitment to our clients and to raising the bar even higher in the future."
Under Dave's leadership, D. B. Root & Company invests a great deal of time in advancing the careers of its employees. As a growing enterprise, D. B. Root & Company prides itself in developing talent. In Dave's words, "We consider ourselves to be our industry's version of a teaching hospital." This is evident in his enjoyment of mentoring young professionals, and helping them advance their careers.
The panel of judges for the Diamond Awards included top-level executives and business school deans. Criteria included leadership, organizational success and commitment to community. David will be presented with the award at the Duquesne Club on April 22nd and will be featured in a supplement in the Pittsburgh Business Times on April 24th.
This material has been provided for general, informational purposes only, represents only a summary of the topics discussed, and is not suitable for everyone. The information contained herein should not be construed as personalized investment advice or recommendations. Rather, they simply reflect the opinions and views of the author. D. B. Root & Company, LLC. does not provide legal, tax, or accounting advice. Before making decisions with legal, tax, or accounting ramifications, you should consult appropriate professionals for advice that is specific to your situation. There can be no assurance that any particular strategy or investment will prove profitable. This document contains information derived from third party sources. Although we believe these third-party sources to be reliable, we make no representations as to the accuracy or completeness of any information derived from such sources, and take no responsibility therefore. This document contains certain forward-looking statements signaled by words such as "anticipate," "expect", or "believe" that indicate future possibilities. Due to known and unknown risks, other uncertainties and factors, actual results may differ materially from the expectations portrayed in such forward-looking statements. As such, there is no guarantee that the expectations, beliefs, views and opinions expressed in this document will come to pass. Information presented herein is subject to change without notice and should not be considered as a solicitation to buy or sell any security. All investment strategies have the potential for profit or loss. Asset allocation and diversification do not ensure or guarantee better performance and cannot eliminate the risk of investment losses. The impact of the outbreak of COVID-19 on the economy is highly uncertain. Valuations and economic data may change more rapidly and significantly than under standard market conditions. COVID-19 has and will continue based on economic forecasts to have a material impact on the US and global economy for an unknown period.
David B. Root, Jr.
Founder & Chief Executive Officer