Company News | Nov 09, 2016
D.B. Root & Company names Michael Aroesty CFP® as Managing Director of Strategic AIM™
Michael J. Aroesty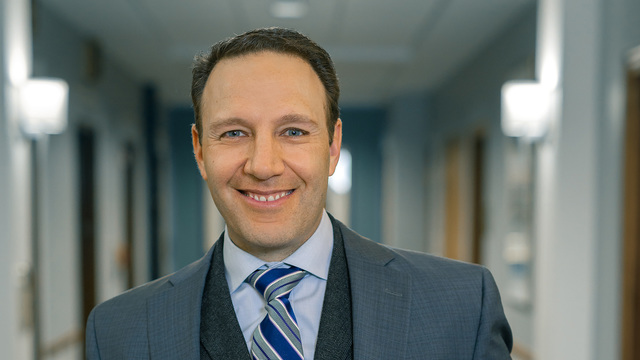 D.B. Root & Company, a Pittsburgh based independent Registered Investment Advisor (RIA) firm has announced the naming of Michael Aroesty CFP® as the Managing Director of the firm's Asset Management process, Strategic AIM.™ Mr. Aroesty has been with D.B. Root & Company since 2010 and is currently a Senior Financial Advisor with the firm.
Strategic AIM™ is a proprietary process that customizes strategic solutions to clients' needs and objectives. Through D.B. Root's internal Investment Committee, appropriate asset allocation models are developed and deployed per specific client needs.
Mr. Aroesty states "We take our clients' individual variables such as time horizon, income need, and appetite for risk and pair it with our view of the macro-economic environment to build an investment strategy that we believe will help our clients meet their long-term goals and objectives. There is a heavy emphasis on process, cost, transparency and simplicity to derive a solution we hope has the best chances for success."
As Managing Director of Strategic AIM™ Mr. Aroesty will be responsible for oversight of the Investment Committee, marketing, research, process and program efficiencies. He adds, "By focusing on these areas, I hope to help our advisors develop low-cost, transparent and repeatable investment solutions for their clients."
David Root, CEO of D.B. Root & Company explains, "At D.B. Root & Company, we've committed substantial resources to Strategic AIM™ in terms of technology, research and time invested by all of our advisors and their teams. Putting Mike in charge of this important core discipline of our business is testament to his abilities and his commitment to our clients."
The process creates an appropriate mix of cash, bonds and stocks based on client goals, current situation and risk tolerance. It is focused on two key components: Asset Allocation Strategies and Investment Strategies.
This material has been provided for general, informational purposes only, represents only a summary of the topics discussed, and is not suitable for everyone. The information contained herein should not be construed as personalized investment advice or recommendations. Rather, they simply reflect the opinions and views of the author. D. B. Root & Company, LLC. does not provide legal, tax, or accounting advice. Before making decisions with legal, tax, or accounting ramifications, you should consult appropriate professionals for advice that is specific to your situation. There can be no assurance that any particular strategy or investment will prove profitable. This document contains information derived from third party sources. Although we believe these third-party sources to be reliable, we make no representations as to the accuracy or completeness of any information derived from such sources, and take no responsibility therefore. This document contains certain forward-looking statements signaled by words such as "anticipate," "expect", or "believe" that indicate future possibilities. Due to known and unknown risks, other uncertainties and factors, actual results may differ materially from the expectations portrayed in such forward-looking statements. As such, there is no guarantee that the expectations, beliefs, views and opinions expressed in this document will come to pass. Information presented herein is subject to change without notice and should not be considered as a solicitation to buy or sell any security. All investment strategies have the potential for profit or loss. Asset allocation and diversification do not ensure or guarantee better performance and cannot eliminate the risk of investment losses. The impact of the outbreak of COVID-19 on the economy is highly uncertain. Valuations and economic data may change more rapidly and significantly than under standard market conditions. COVID-19 has and will continue based on economic forecasts to have a material impact on the US and global economy for an unknown period.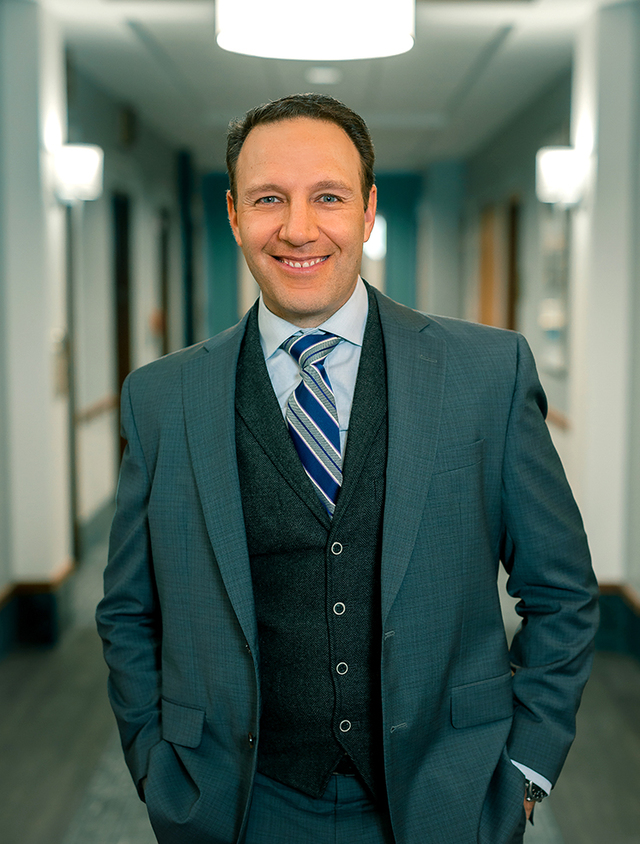 Michael J. Aroesty
Chief Investment Officer