Company News | Sep 21, 2020
DBR & CO Launches Multiple Employer Plan MEP>ONE™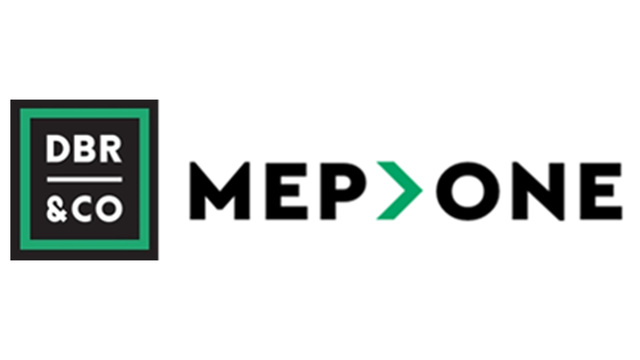 DBR & CO has announced the offering of a Multiple Employer Plan (MEP), under the operating name MEP›ONE™. DBR & CO, one of the region's largest Registered Investment Advisors (RIA) serving the qualified retirement plan marketplace, is among the first financial services firms in the country to provide small and mid-sized businesses with access to the significant benefits of an open Multiple Employer Plan.
Prior to the SECURE Act, passed by Congress in December 2019, many small and mid-sized American businesses may not have offered their employees a qualified retirement plan for several reasons, including prohibitively high start-up and ongoing administrative costs, substantial personal liability for the business owner who serves as a plan fiduciary, and the time detracted from running their businesses. With wide participation in Multiple Employer Plans, retirement security will be expanded for over 700,000 American workers according to government projections.
DBR's MEP›ONE™ is designed to offer multiple, unrelated businesses the opportunity to join a single plan with experienced, credentialed fiduciaries acting as the investment advisor and plan administrator. By bringing multiple employers together into a single plan, their combined resources reduce financial, operational, and administrative costs and responsibilities. As a result, small businesses may be able to offer their employees investments and pricing usually reserved for much larger businesses.
"The SECURE Act has enabled one of the most profound changes in retirement plan legislation in nearly 25 years," said Richard R. Applegate, Managing Director of DBR Fiduciary Plan Solutions. "This will revolutionize how retirement solutions are approached by thousands of American businesses and their employees. MEP›ONE™ offers an easily managed and competitively priced benefit plan that was previously unavailable for far too many companies and their workers in our country." DBR & CO began providing MEP›ONE™ and its support services to the company's existing clients and is now making MEP›ONE™ available in the general marketplace.
David B. Root Jr., Chief Executive Officer of DBR & CO added, "I'm excited and proud of our team of advisors that worked diligently to provide an innovative tool which delivers a high level of advice as well as potential cost savings to plan sponsors and participants, many of whom have had their businesses significantly affected by the COVID-19 pandemic.** MEP›ONE**™ has broad potential for positive impact and to further support retirement security for plan sponsors and their employees."
For more information on DBR Fiduciary Plan Solutions and MEP›ONE™, contact Steven Kaczynski , 412-227-2800 or visit www.dbroot.com/mep-one
This material has been provided for general, informational purposes only, represents only a summary of the topics discussed, and is not suitable for everyone. The information contained herein should not be construed as personalized investment advice or recommendations. Rather, they simply reflect the opinions and views of the author. D. B. Root & Company, LLC. does not provide legal, tax, or accounting advice. Before making decisions with legal, tax, or accounting ramifications, you should consult appropriate professionals for advice that is specific to your situation. There can be no assurance that any particular strategy or investment will prove profitable. This document contains information derived from third party sources. Although we believe these third-party sources to be reliable, we make no representations as to the accuracy or completeness of any information derived from such sources, and take no responsibility therefore. This document contains certain forward-looking statements signaled by words such as "anticipate," "expect", or "believe" that indicate future possibilities. Due to known and unknown risks, other uncertainties and factors, actual results may differ materially from the expectations portrayed in such forward-looking statements. As such, there is no guarantee that the expectations, beliefs, views and opinions expressed in this document will come to pass. Information presented herein is subject to change without notice and should not be considered as a solicitation to buy or sell any security. All investment strategies have the potential for profit or loss. Asset allocation and diversification do not ensure or guarantee better performance and cannot eliminate the risk of investment losses. The impact of the outbreak of COVID-19 on the economy is highly uncertain. Valuations and economic data may change more rapidly and significantly than under standard market conditions. COVID-19 has and will continue based on economic forecasts to have a material impact on the US and global economy for an unknown period.