Company News | Jul 30, 2020
DBR & CO Named to Prestigious Financial Times 300 Top Registered Investment Advisers for 2020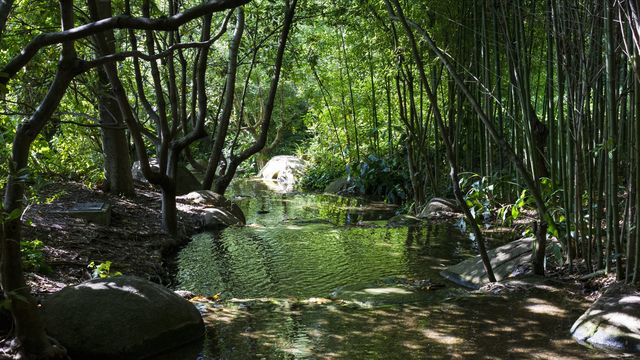 DBR & CO is pleased to announce it has been named to the 2020 edition of the Financial Times 300 Top Registered Investment Advisers. The list recognizes top independent RIA firms from across the U.S.
This is the seventh annual FT 300 list, produced independently by Ignites Research, a division of Money-Media, Inc., on behalf of the Financial Times. Ignites Research provides business intelligence on investment management.
DBR & CO Founder and CEO David Root, CFP® stated "To receive such national recognition is testimony to the tremendously hard work employed by every member of our team to develop the highest level of expertise for our clients. It also speaks to DBR & CO's commitment toward continuous growth and improvement."
DBR & CO's focus on delivering expert financial advice is reflected in its client-first service model and the credentials held by its team of private wealth and retirement plan professionals. RIA firms that applied for consideration, had to meet a minimum set of criteria. Applicants were then graded on six factors: assets under management (AUM); AUM growth rate; years in existence; advanced industry credentials of the firm's advisers; online accessibility; and compliance records. There are no fees or other considerations required of RIAs that apply for the FT 300.
The final FT 300 represents an impressive cohort of elite RIA firms, as the median AUM of this year's group is $1.9 billion. The FT 300 Top RIAs represent 39 different states and Washington, D.C. The FT 300 is one in series of rankings of top advisers by the Financial Times, including the FT 401 (DC retirement plan advisers) and the FT 400 (broker-dealer advisers).
This recognition comes on the heels of DBR Fiduciary Plans Solutions being named to the Top 100 Retirement Plan Advisors by PLANADVISOR Magazine as well as earning elite certification for excellence in fiduciary investment advisory practices from the Centre for Fiduciary Excellence, LLC (CEFEX).
About The Financial Times 300
The Financial Times 300 Top Registered Investment Advisers is an independent listing produced annually by Ignites Research, a division of Money-Media, Inc., on behalf of the Financial Times (July 2020). The FT 300 is based on data gathered from RIA firms, regulatory disclosures, and the FT's research. The listing reflected each practice's performance in six primary areas: assets under management, asset growth, compliance record, years in existence, credentials and online accessibility. Over 750 qualified firms applied for the award, 300 of which were selected (40%). This award does not evaluate the quality of services provided to clients and is not indicative of the practice's future performance. Neither the RIA firms nor their employees pay a fee to The Financial Times in exchange for inclusion in the FT 300.
This material has been provided for general, informational purposes only, represents only a summary of the topics discussed, and is not suitable for everyone. The information contained herein should not be construed as personalized investment advice or recommendations. Rather, they simply reflect the opinions and views of the author. D. B. Root & Company, LLC. does not provide legal, tax, or accounting advice. Before making decisions with legal, tax, or accounting ramifications, you should consult appropriate professionals for advice that is specific to your situation. There can be no assurance that any particular strategy or investment will prove profitable. This document contains information derived from third party sources. Although we believe these third-party sources to be reliable, we make no representations as to the accuracy or completeness of any information derived from such sources, and take no responsibility therefore. This document contains certain forward-looking statements signaled by words such as "anticipate," "expect", or "believe" that indicate future possibilities. Due to known and unknown risks, other uncertainties and factors, actual results may differ materially from the expectations portrayed in such forward-looking statements. As such, there is no guarantee that the expectations, beliefs, views and opinions expressed in this document will come to pass. Information presented herein is subject to change without notice and should not be considered as a solicitation to buy or sell any security. All investment strategies have the potential for profit or loss. Asset allocation and diversification do not ensure or guarantee better performance and cannot eliminate the risk of investment losses. The impact of the outbreak of COVID-19 on the economy is highly uncertain. Valuations and economic data may change more rapidly and significantly than under standard market conditions. COVID-19 has and will continue based on economic forecasts to have a material impact on the US and global economy for an unknown period.