Company News | Jul 20, 2021
DBR&CO Fiduciary Plan Solutions Earns Fiduciary Excellence Certification
Steven J. Kaczynski, Jr.

CFA®, AIFA®, CPFA®, MST, MBA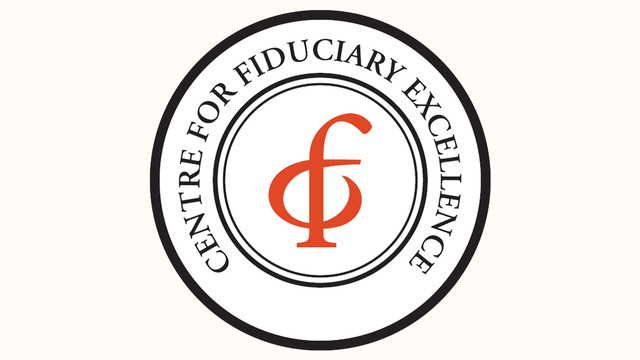 FOR IMMEDIATE RELEASE
DBR FIDUCIARY PLAN SOLUTIONS EARNS FIDUCIARY EXCELLENCE CERTIFICATION
PITTSBURGH, PA, JULY 20, 2021 DBR & CO is honored to announce that our retirement plan advisory group, DBR Fiduciary Plan Solutions, has been awarded certification from the Centre for Fiduciary Excellence (CEFEX), a division of Broadridge Fi360 Solutions (Broadridge). This certification is only granted by Broadridge to firms that demonstrate adherence to fiduciary best practices. It is a hallmark accomplishment for DBR Fiduciary Plan Solutions as it signifies conformity to a recognized global standard of fiduciary excellence.
DBR Fiduciary Plan Solutions was subject to a rigorous, multi-month audit and certification process guided by the "Prudent Practices® for Investment Advisors", an industry-recognized handbook that is grounded in law, regulation and professional best practices.
"Broadridge is pleased that DBR Fiduciary Plan Solutions continues to be among an elite group of investment advisors who have demonstrated adherence to professional practices that define a standard of fiduciary excellence," said Carlos Panksep, VP CEFEX. "They have earned the right to use the CEFEX Mark which indicates the firm's established practices are aligned with investors' interests and worthy of trust and confidence."
Rick Applegate, CFP, CPFA, AIFA, Director of DBR Fiduciary Plan Solutions, said, "Given the responsibility plan trustees and Retirement Committees bear for their evaluation and selection of an outsider investment advisor, we believe CEFEX's attestation of DBR Fiduciary Plan Solutions' competency and fiduciary compliant processes provides the additional level of assurance any plan sponsor should have on file in substantiation of their selection."
DBR Fiduciary Plan Solutions is certified for** registered investment advisory and fiduciary consulting services for ERISA defined contribution, defined benefit and 403(b) plans as a 3(21) non-discretionary and 3(38) discretionary fee-based advisor. **DBR Fiduciary Plan Solution's certification is registered and can be viewed at www.fi360.com/cefex.
CEFEX certification standards are substantiated by legislation, case law and regulatory opinion letters from the Employee Retirement Income Security Act (ERISA), the Investment Advisers Act of 1940, the Uniform Prudent Investor Act (UPIA), the Uniform Prudent Management of Institutional Funds Act (UPMIFA) and the Uniform Management of Public Employee Retirement Systems Act (UMPERSA) in the U.S. A full copy of the standard can be downloaded from Broadridge at www.fi360.com/cefex and a summary can be viewed by clicking on DBR Fiduciary Plan Solution's online CEFEX certificate.
For more information about DBR Fiduciary Plan Solutions, please visit us at www.dbroot.com/fiduciary
About DBR & CO
DBR & CO is an independent Registered Investment Advisor (RIA), providing private wealth management services to individuals and families as well as qualified retirement plan management in a fiduciary capacity to businesses and non-profit organizations. As of December 31, 2020, DBR had approximately $711,788,403 in assets under management, all of which was managed on a discretionary basis, as well as $7,231,258,673 in assets under advisement which are managed on a non-discretionary basis.
Founded in 1994, the firm has offices in downtown Pittsburgh, Pennsylvania.
About Broadridge Fi360 Solutions:
Broadridge Fi360 Solutions is a fiduciary education, training, and technology organization within Broadridge, that helps financial intermediaries use prudent fiduciary practices to profitably gather, grow and protect investors' assets. Since 1999, the organization has provided financial professionals with the tools necessary to act as a fiduciary in their work with investors. Broadridge Fi360 Solutions is the home of the Accredited Investment Fiduciary® (AIF®) designation, the Fiduciary Focus Toolkit™, the Fi360 Fiduciary Score® and CEFEX, Centre for Fiduciary Excellence®. Learn more at www.fi360.com via Twitter or on LinkedIn.
Media Contact
Jack Carroll
Marketing Services
412-227-2800
jcarroll@dbroot.com
This material has been provided for general, informational purposes only, represents only a summary of the topics discussed, and is not suitable for everyone. The information contained herein should not be construed as personalized investment advice or recommendations. Rather, they simply reflect the opinions and views of the author. D. B. Root & Company, LLC. does not provide legal, tax, or accounting advice. Before making decisions with legal, tax, or accounting ramifications, you should consult appropriate professionals for advice that is specific to your situation. There can be no assurance that any particular strategy or investment will prove profitable. This document contains information derived from third party sources. Although we believe these third-party sources to be reliable, we make no representations as to the accuracy or completeness of any information derived from such sources, and take no responsibility therefore. This document contains certain forward-looking statements signaled by words such as "anticipate," "expect", or "believe" that indicate future possibilities. Due to known and unknown risks, other uncertainties and factors, actual results may differ materially from the expectations portrayed in such forward-looking statements. As such, there is no guarantee that the expectations, beliefs, views and opinions expressed in this document will come to pass. Information presented herein is subject to change without notice and should not be considered as a solicitation to buy or sell any security. All investment strategies have the potential for profit or loss. Asset allocation and diversification do not ensure or guarantee better performance and cannot eliminate the risk of investment losses. The impact of the outbreak of COVID-19 on the economy is highly uncertain. Valuations and economic data may change more rapidly and significantly than under standard market conditions. COVID-19 has and will continue based on economic forecasts to have a material impact on the US and global economy for an unknown period.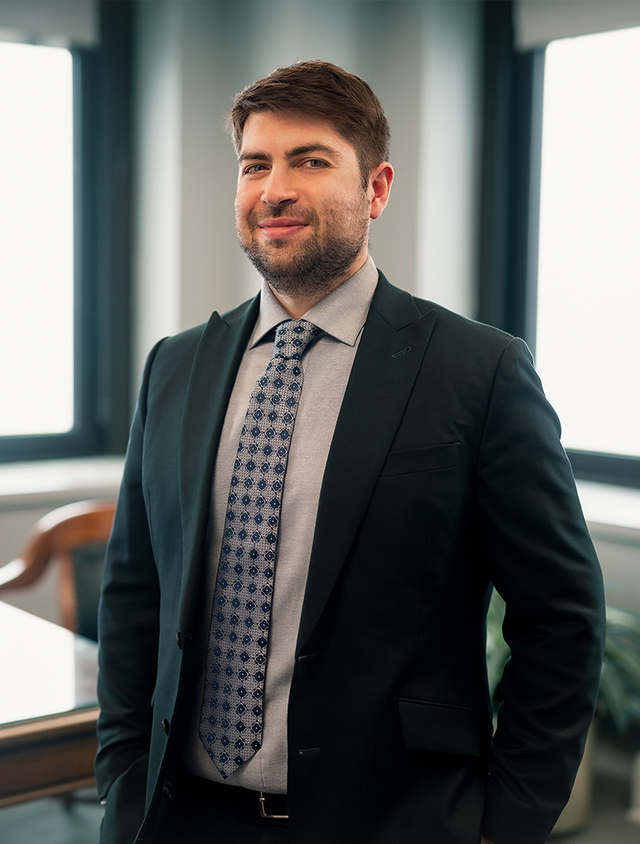 Steven J. Kaczynski, Jr.
CFA®, AIFA®, CPFA®, MST, MBA
Senior Financial Advisor, Managing Director, Fiduciary Plan Solutions