Company News | May 02, 2023
DBR Fiduciary Plan Solutions Named Finalist for PLANADVISER Retirement Plan Adviser of the Year Award
Steven J. Kaczynski, Jr.

CFA®, AIFA®, CPFA®, MST, MBA
Loraine Montanye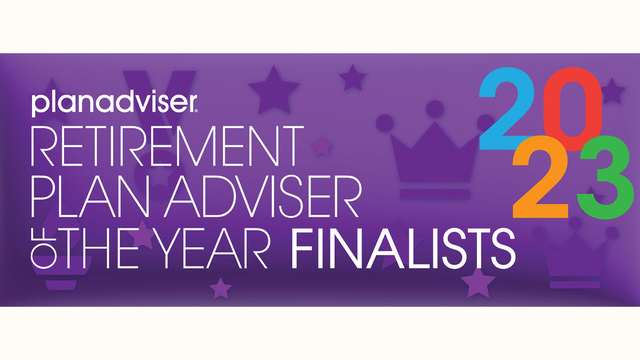 Pittsburgh, May 2, 2023 – DBR & CO is pleased to announce that its dedicated fiduciary retirement plan consulting division, DBR Fiduciary Plan Solutions, has been named a finalist for PLANADVISER's Retirement Plan Adviser of the Year award in the Plan Sponsor Service category.
A preeminent source of information and education for retirement plan sponsors and advisors, PLANADVISER presents awards for Adviser of the Year in six categories: Plan Sponsor Service, Plan Participant Service, Mentorship, Closing the Coverage Gap, Efforts in Diversity, Equity, and Inclusion, and Community Impact and Giving Back. According to PLANADVISER, the Plan Sponsor Service category recognizes advisors that, "stand out for their innovation and dedication in the service of retirement plan sponsor clients, with a particular focus on the efficient and effective delivery of plan-level support."
DBR Fiduciary Plan Solutions is among six finalists in its category. Candidates for Retirement Plan Adviser of the Year in the Plan Sponsor Service category required nomination by confirmed plan sponsor clients of DBR & CO and finalists were selected by PLANADVISER following an in-depth interview process.
"It is an honor to be nominated for this award from PLANADVISER, which provides invaluable resources to the retirement plan community. Perhaps more importantly, it is the highest compliment to receive recognition from the organizations we are so proud to serve," said David Root, Jr., CFP®, Founder & CEO of DBR & CO. "It is a true testament to our team's commitment to client service and their passion for helping each organization deliver the best retirement plan benefit possible to their employees."
"We're incredibly grateful to the clients that supported our nomination," said Loraine Montanye, CFP®, AIF®, Senior Retirement Plan Advisor. "Our emphasis on a 'team of experts' approach continually seeks to enhance the level of service our clients experience, while at the same time fostering deeper relationships between our team and the important professionals we work alongside," added Steven Kaczynski, Jr., CFA®, AIFA®, CPFATM, MST, MBA, Managing Director of DBR Fiduciary Plan Solutions. "We are proud to have grown our expertise and added depth to our team to achieve, ultimately, what this nomination suggests – providing dedicated and innovative support to plan sponsor clients."
PLANADVISER will recognize finalists and announce the winner in each category at the company's Industry Leader Awards dinner on May 10, 2023 in New York City.
Learn more about the award and DBR Fiduciary Plan Solutions' nomination at the links below:
Award: https://www.planadviser.com/awards/2023-retirement-plan-adviser-year/
Nomination: https://www.planadviser.com/awards/2023-retirement-plan-adviser-year/?pid=85869
About DBR Fiduciary Plan Solutions
As the dedicated fiduciary retirement plan consulting division of DBR & CO, DBR Fiduciary Plan solutions serves as an advisor to leading retirement plan sponsors located throughout the country. DBR Fiduciary Plan Solutions specializes in independent consulting for 401(k) and 403(b) defined contribution retirement plans, defined benefit, and non-qualified deferred compensation plans. The organization provides ERISA 3(21) and discretionary 3(38) investment advisory and fiduciary consulting services in accordance with the Department of Labor's Best Practice Standards. As of March 2023, DBR Fiduciary Plan Solutions advised on $7.1 billion in assets.
About DBR & CO
DBR & CO is a boutique, independent Registered Investment Advisor (RIA) headquartered in Pittsburgh, PA. One of the region's largest independent RIAs, DBR & CO operates with a singular mission of delivering the highest standard of expertise and objective financial advice to select businesses, institutions, individuals, and families. As of March 2023, DBR & CO's assets under management and assets under advisement that totaled $642 million and $7.1 billion, respectively.
About PLANADVISER
PLANADVISER is a leading news, education, and solutions resource for the retirement plan advisor and plan sponsor communities. Through its digital and print media, PLANADVISER provides timely insights, data, and thought leadership designed to help industry providers and participants stay informed of crucial issues and innovative solutions. PLANADVISER is part of Institutional Shareholder Services (ISS) Media, which also comprises PLANSPONSOR and Chief Investment Officer (CIO) digital and print assets.
This material has been provided for general, informational purposes only, represents only a summary of the topics discussed, and is not suitable for everyone. The information contained herein should not be construed as personalized investment advice or recommendations. Rather, they simply reflect the opinions and views of the author. D. B. Root & Company, LLC. does not provide legal, tax, or accounting advice. Before making decisions with legal, tax, or accounting ramifications, you should consult appropriate professionals for advice that is specific to your situation. There can be no assurance that any particular strategy or investment will prove profitable. This document contains information derived from third party sources. Although we believe these third-party sources to be reliable, we make no representations as to the accuracy or completeness of any information derived from such sources, and take no responsibility therefore. This document contains certain forward-looking statements signaled by words such as "anticipate," "expect", or "believe" that indicate future possibilities. Due to known and unknown risks, other uncertainties and factors, actual results may differ materially from the expectations portrayed in such forward-looking statements. As such, there is no guarantee that the expectations, beliefs, views and opinions expressed in this document will come to pass. Information presented herein is subject to change without notice and should not be considered as a solicitation to buy or sell any security. All investment strategies have the potential for profit or loss. Asset allocation and diversification do not ensure or guarantee better performance and cannot eliminate the risk of investment losses. The impact of the outbreak of COVID-19 on the economy is highly uncertain. Valuations and economic data may change more rapidly and significantly than under standard market conditions. COVID-19 has and will continue based on economic forecasts to have a material impact on the US and global economy for an unknown period.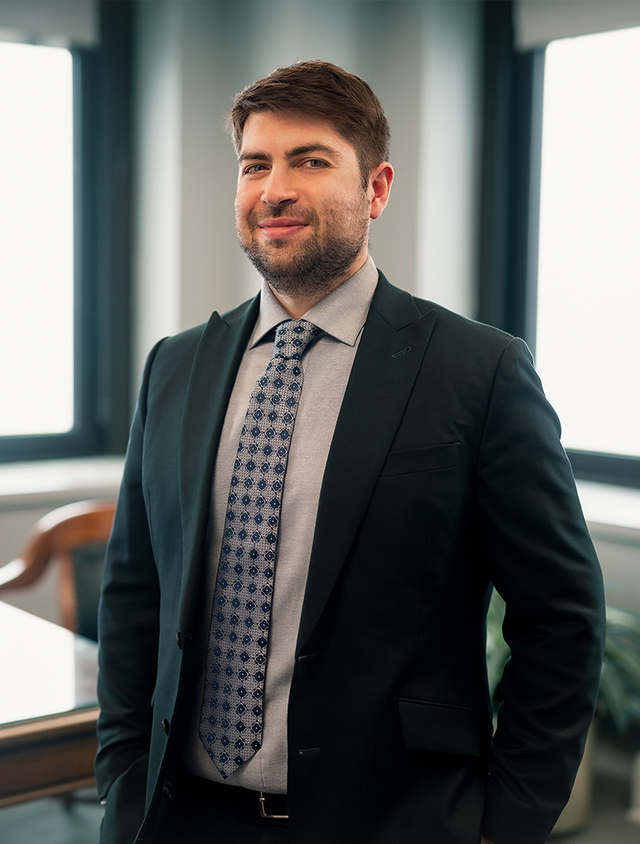 Steven J. Kaczynski, Jr.
CFA®, AIFA®, CPFA®, MST, MBA
Senior Financial Advisor, Managing Director, Fiduciary Plan Solutions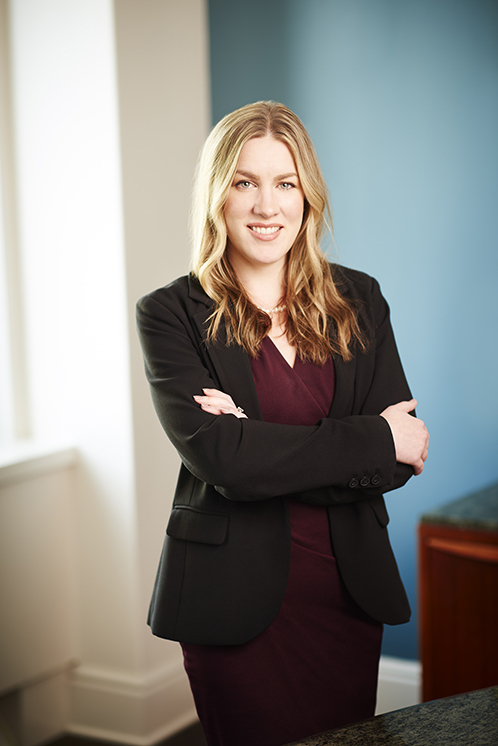 Loraine Montanye
Senior Retirement Plan Advisor