Company News | Mar 11, 2020
DBR Fiduciary Plan Solutions Recognized as One of the Nation's Top 100 Retirement Plan Advisors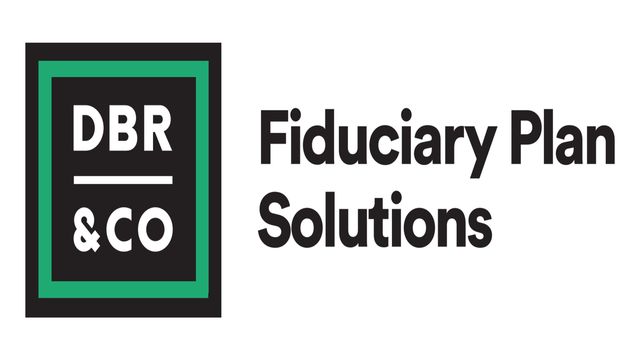 DBR & CO is pleased to announce that our retirement planning division, DBR Fiduciary Plan Solutions has been recognized as a Top 100 Retirement Plan Advisor by PLANADVISER Magazine. We are one of the region's largest independent advisory firms operating as a fiduciary for our clients.
Each year, PLANADVISER Magazine recognizes the top quantitative standouts from their Retirement Plan Adviser Survey with the Top 100 Retirement Plan Advisers awards. Top 100 designees are named according to the dollar value of qualified plan assets under advisement, as well as the number of plans under advisement.
To become eligible for this quantitative listing, advisers must complete the annual PLANADVISER Retirement Plan Adviser Survey, fielded each September. Respondents are divided into categories for evaluation, defined by the number of advisers, plus support staff, in the practice.
DBR Fiduciary Plan Solutions Managing Director, Rick Applegate, said "Confirmation by PLAN ADVISER Magazine that DBR Fiduciary Plan Solutions has been recognized as one of the nation's Top 100 Retirement Plan Advisors for 2020 serves to further support the selection our clients made of our firm as their company's retirement plan advisor and for that, we are very proud and appreciative."
About DBR Fiduciary Plan Solutions
Working with company retirement plans, DBR Fiduciary Plan Solutions advisors have the
background, credentials and experience to ensure compliance of fiduciary responsibilities,
support for participants and improved plan outcomes; i.e. retirement readiness.
We are contracted as a co-fiduciary to many closely held businesses, multinational corporations and non-profit organizations offering 401(k) profit sharing plans or 403(b) plans.
Our expertise and experience provide retirement plan sponsors with fiduciary guidance on
comprehensive plan governance (e.g., investments, administration, service providers and
documentation) that is aligned with industry best practice standards.
This material has been provided for general, informational purposes only, represents only a summary of the topics discussed, and is not suitable for everyone. The information contained herein should not be construed as personalized investment advice or recommendations. Rather, they simply reflect the opinions and views of the author. D. B. Root & Company, LLC. does not provide legal, tax, or accounting advice. Before making decisions with legal, tax, or accounting ramifications, you should consult appropriate professionals for advice that is specific to your situation. There can be no assurance that any particular strategy or investment will prove profitable. This document contains information derived from third party sources. Although we believe these third-party sources to be reliable, we make no representations as to the accuracy or completeness of any information derived from such sources, and take no responsibility therefore. This document contains certain forward-looking statements signaled by words such as "anticipate," "expect", or "believe" that indicate future possibilities. Due to known and unknown risks, other uncertainties and factors, actual results may differ materially from the expectations portrayed in such forward-looking statements. As such, there is no guarantee that the expectations, beliefs, views and opinions expressed in this document will come to pass. Information presented herein is subject to change without notice and should not be considered as a solicitation to buy or sell any security. All investment strategies have the potential for profit or loss. Asset allocation and diversification do not ensure or guarantee better performance and cannot eliminate the risk of investment losses. The impact of the outbreak of COVID-19 on the economy is highly uncertain. Valuations and economic data may change more rapidly and significantly than under standard market conditions. COVID-19 has and will continue based on economic forecasts to have a material impact on the US and global economy for an unknown period.