Company News | Mar 03, 2020
Investment Research Analyst Jesse B. Root joins DBR & CO
Jesse B. Root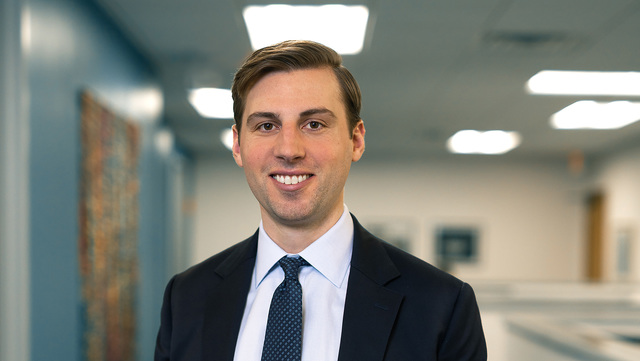 DBR & CO is pleased to announce the addition of Jesse B. Root to its team.
He joins the firm following previous experience as an Associate with Hedgeye Risk Management, an industry leading independent macroeconomic and equity research firm. While at Hedgeye, Jesse published institutional investment research on publicly traded equity securities within the Energy Sector, including Midstream, Oil Field Services, Refining, and Exploration & Production companies. He has additional experience working as a Summer Analyst for Morgan Stanley Capital Markets and 400 Capital Management. Prior to Hedgeye, Jesse played professional ice hockey within the National Hockey League's Dallas Stars and New York Islanders organizations as well as in Bolzano, Italy in the Austrian Elite League.
Jesse holds a BA in Political Science from Yale University, where he completed coursework under David F. Swensen, Chief Investment Officer of the Yale University Endowment. While at Yale, Jesse served as captain of the Men's Division I hockey team and was a member of the 2013 NCAA National Championship team.
At DBR & CO, Jesse will contribute to the firm's investment research efforts, while overseeing portions of DBR & CO's Fiduciary Plan Solutions with respected corporate retirement plan manager, Richard R. Applegate.
The addition of Jesse Root represents another generation of the Root family at DBR & CO. Founder and CEO David B. Root Jr. sees the addition as the next step in DBR & CO's ongoing growth strategy: "Jesse's experience and skillset will be a valuable addition to our already accomplished and experienced team of professionals. I look forward to working alongside him and seeing his contributions to the firm."
Jesse added, "I'm very proud to be joining DBR & CO. Everyone involved with the firm has worked extremely hard for the past 25 years to get DBR to where it is today. I'm honored, and excited, to be part of the company's next chapters."
Jesse holds a Series 65 license and has passed all levels of the CFA exam.
This material has been provided for general, informational purposes only, represents only a summary of the topics discussed, and is not suitable for everyone. The information contained herein should not be construed as personalized investment advice or recommendations. Rather, they simply reflect the opinions and views of the author. D. B. Root & Company, LLC. does not provide legal, tax, or accounting advice. Before making decisions with legal, tax, or accounting ramifications, you should consult appropriate professionals for advice that is specific to your situation. There can be no assurance that any particular strategy or investment will prove profitable. This document contains information derived from third party sources. Although we believe these third-party sources to be reliable, we make no representations as to the accuracy or completeness of any information derived from such sources, and take no responsibility therefore. This document contains certain forward-looking statements signaled by words such as "anticipate," "expect", or "believe" that indicate future possibilities. Due to known and unknown risks, other uncertainties and factors, actual results may differ materially from the expectations portrayed in such forward-looking statements. As such, there is no guarantee that the expectations, beliefs, views and opinions expressed in this document will come to pass. Information presented herein is subject to change without notice and should not be considered as a solicitation to buy or sell any security. All investment strategies have the potential for profit or loss. Asset allocation and diversification do not ensure or guarantee better performance and cannot eliminate the risk of investment losses. The impact of the outbreak of COVID-19 on the economy is highly uncertain. Valuations and economic data may change more rapidly and significantly than under standard market conditions. COVID-19 has and will continue based on economic forecasts to have a material impact on the US and global economy for an unknown period.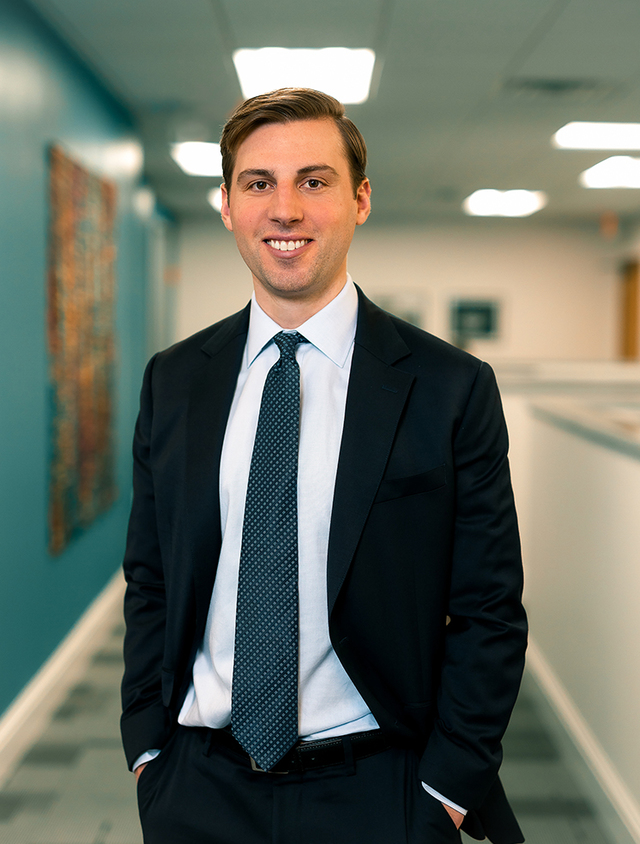 Jesse B. Root
Research Analyst