Steven J. Kaczynski, Jr.
CFA®, AIFA®, CPFA®, MST, MBA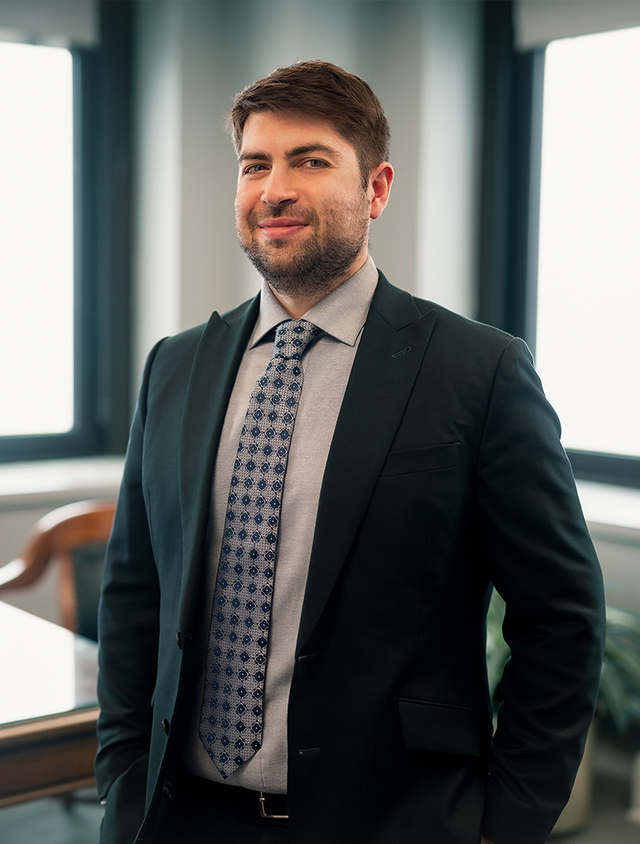 Steven is responsible for leading Fiduciary Plan Solutions and advising the division's retirement plan clients. Additionally, Steven advises select institutional and individual clients of DBR & CO. He is also a member of the DBR & CO Investment Committee. Steven specializes in supporting organizations and trustees to reach their goals by educating on and simplifying the complexities that arise in fulfilling the obligations of a fiduciary and steward of capital.
Steven has over a decade of experience performing macroeconomic and investment analysis, investment manager due diligence, and implementing fiduciary governance best practices for retirement plans and institutional investors. Prior to joining DBR, he worked as a Portfolio Manager within a large family office.
Away from the office, Steven enjoys viewing classic comedies and spending time with his wife Hillary, son James, daughter Eleanor, and dog Penny Lane.
Education
Steven holds a Bachelor of Science in Accounting from the University of Pittsburgh, a Master's of Business Administration from Robert Morris University, and a Master's of Science in Taxation from Robert Morris University. In addition, he holds the Chartered Financial Analyst® designation, the Accredited Investment Fiduciary Analyst® designation, and is a Certified Plan Fiduciary Advisor. He has also completed all four sections of the uniform CPA exam. Steven is a member of the CFA Institute and the CFA Society of Pittsburgh.